In June 2016, the United Nations Asia Pacific Centre for ICT (UNAPCICT) embarked on a visionary journey by initiating the "Women in ICT Frontier Initiative (WIFI)" in alignment with the United Nations Sustainable Development Goals (SDGs). The primary objective of this initiative was to empower women in the Asia-Pacific region by enhancing their ICT and entrepreneurship skills, with the ultimate goal of boosting productivity and sustainability in their enterprises.
Taking a significant step towards gender equality and technological empowerment, in September 2016, the Information and Communication Technology Agency (ICTA) of Sri Lanka, in collaboration with UNAPCICT, launched the first nationwide "Women and ICT Frontier Initiative (WIFI)" tailored specifically for Sri Lanka. This initiative was aptly customized as "Suhuruliya" in Sinhala and "Pudhumai Penn" in Tamil, both meaning "Smart Woman," perfectly encapsulating the spirit of the program within the Sri Lankan context. The Ministry of Women and Child Affairs and META joined forces to lend their support to this transformative initiative, which successfully concluded its first phase in 2022.
At its core, the project aimed to achieve four crucial objectives. First, it sought to strengthen the capacity of female entrepreneurs to effectively utilize ICT for business enhancement. Second, it focused on identifying and addressing barriers that hinder women from integrating ICT into their livelihood development. Third, the project was committed to eliminating these identified barriers, thereby empowering women to take the lead in technological advancements. Finally, it aimed to enhance the capacity of government leaders and policymakers to create an enabling environment for ICT integration and development.
The project was structured into two main components. Firstly, it entailed capacitating Women Development Officers (WDOs) with the necessary skills to successfully implement the project on the ground. Secondly, it involved equipping female entrepreneurs with various digital skills over a five-year period, enabling them to leverage these skills for business growth.
The project's scope was comprehensive, encompassing the empowerment of women with essential digital skills and technologies, allowing them to thrive in the digital age. This was achieved through a range of activities, sessions, and training programs designed to foster digital literacy, digital marketing expertise, and overall digital competency among the beneficiaries.
The first phase of the project yielded remarkable outcomes and results, leaving a lasting impact on women entrepreneurs and the digital landscape in Sri Lanka. Notably, it empowered 17,500 women entrepreneurs with essential digital skills and digital marketing expertise, equipping them to navigate the digital age with confidence and seize new opportunities. Additionally, 340 Women Development Officers (WDOs) were equipped with digital competencies, further extending the project's reach and ensuring its sustainability.
One of the standout achievements was the significant increase in digital literacy, with 47% of Suhuruliya participants experiencing notable progress. Moreover, 34% of participants saw a substantial uptick in the adoption of digital marketing strategies within their businesses. These improvements translated into tangible economic benefits, with a remarkable 36% increase in income for entrepreneurs through the adoption of digital marketing practices. In a broader economic context, the project contributed to a substantial annual revenue increase of LKR 1.2 billion through the widespread adoption of digital marketing strategies in businesses.
As the project looks towards its future, it is currently in the process of formulating its strategy for the second phase. This strategic planning phase includes completing two stakeholder consultations and reviewing the first draft of the strategy, with the aim of building upon the successes of the first phase and further advancing the cause of women's empowerment and digital inclusion in Sri Lanka.
https://icta.lk/projects/capacity-building/suhuruliya
Related Videos
Analytics
17,500 women entrepreneurs were capacitated on digital skills and digital marketing skills.
340 Women Development Officers (WDOs) were empowered on digital skills and digital marketing skills.
47% of the Suhuruliya participants experienced an increase in digital literacy.
34% of the Suhuruliya participants in their businesses saw increased adoption of digital marketing.
36% income increase for entrepreneurs through digital marketing adoption in their businesses.
LKR 1.2 billion annual revenue increase through digital marketing adoption in businesses.
Project Images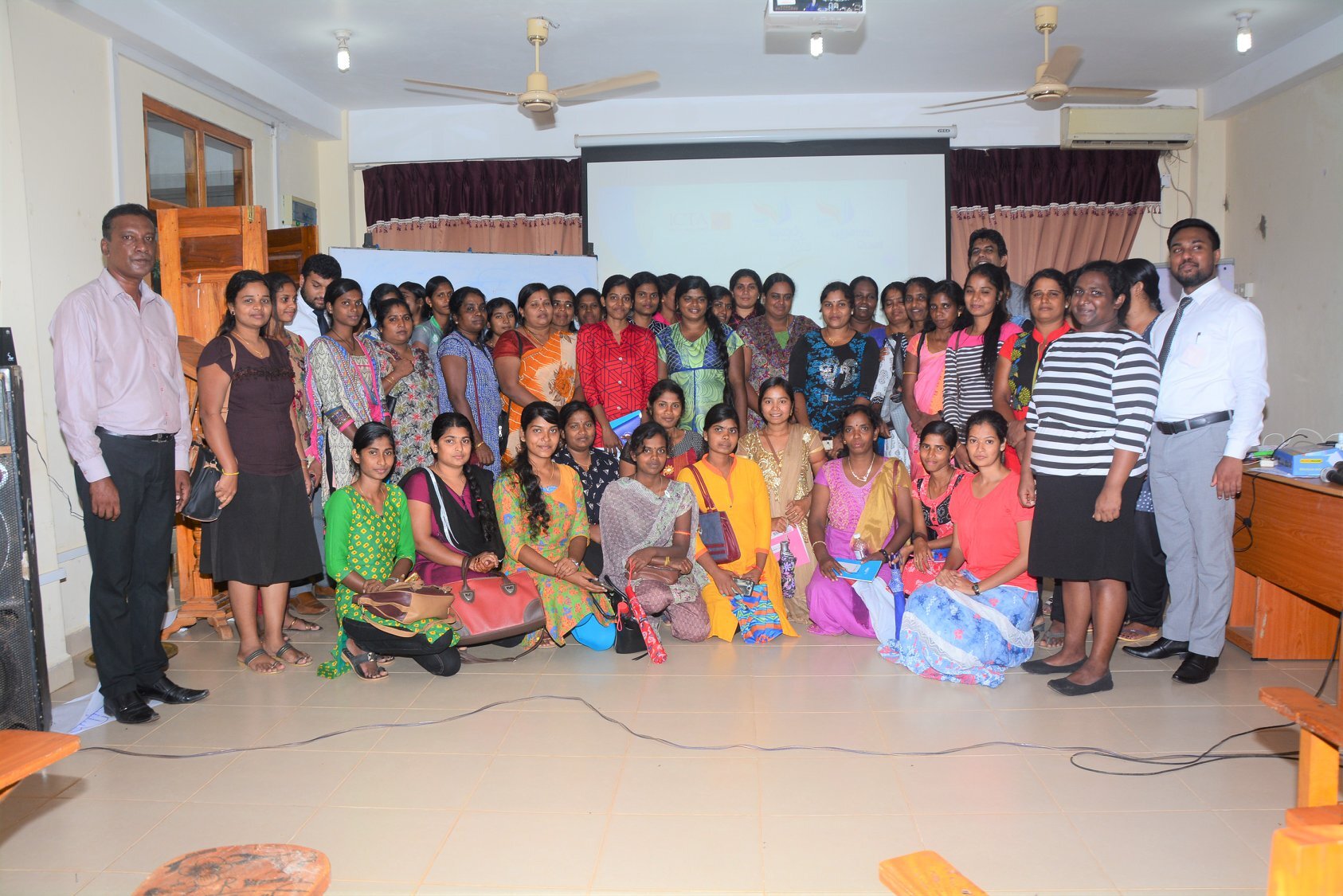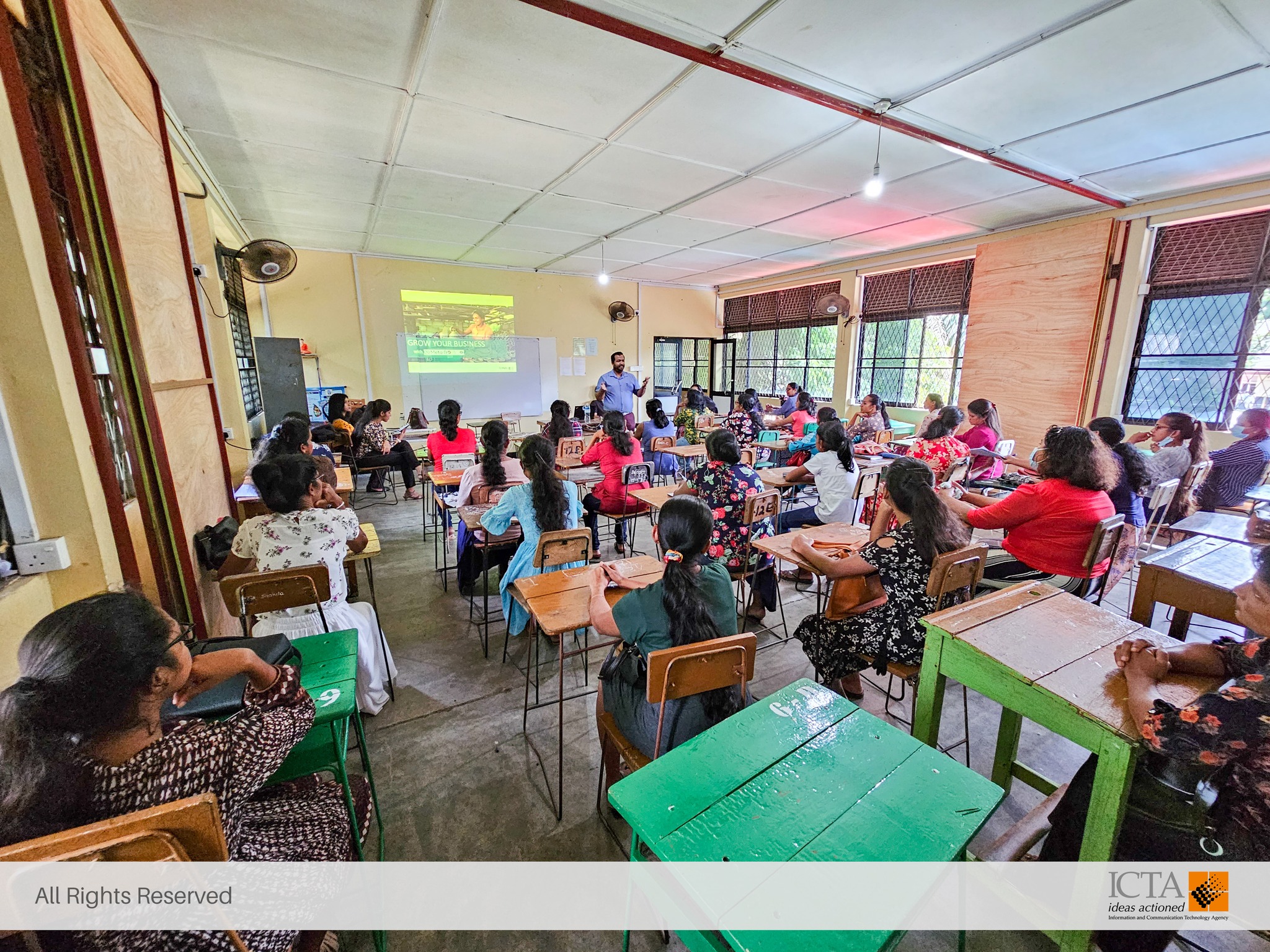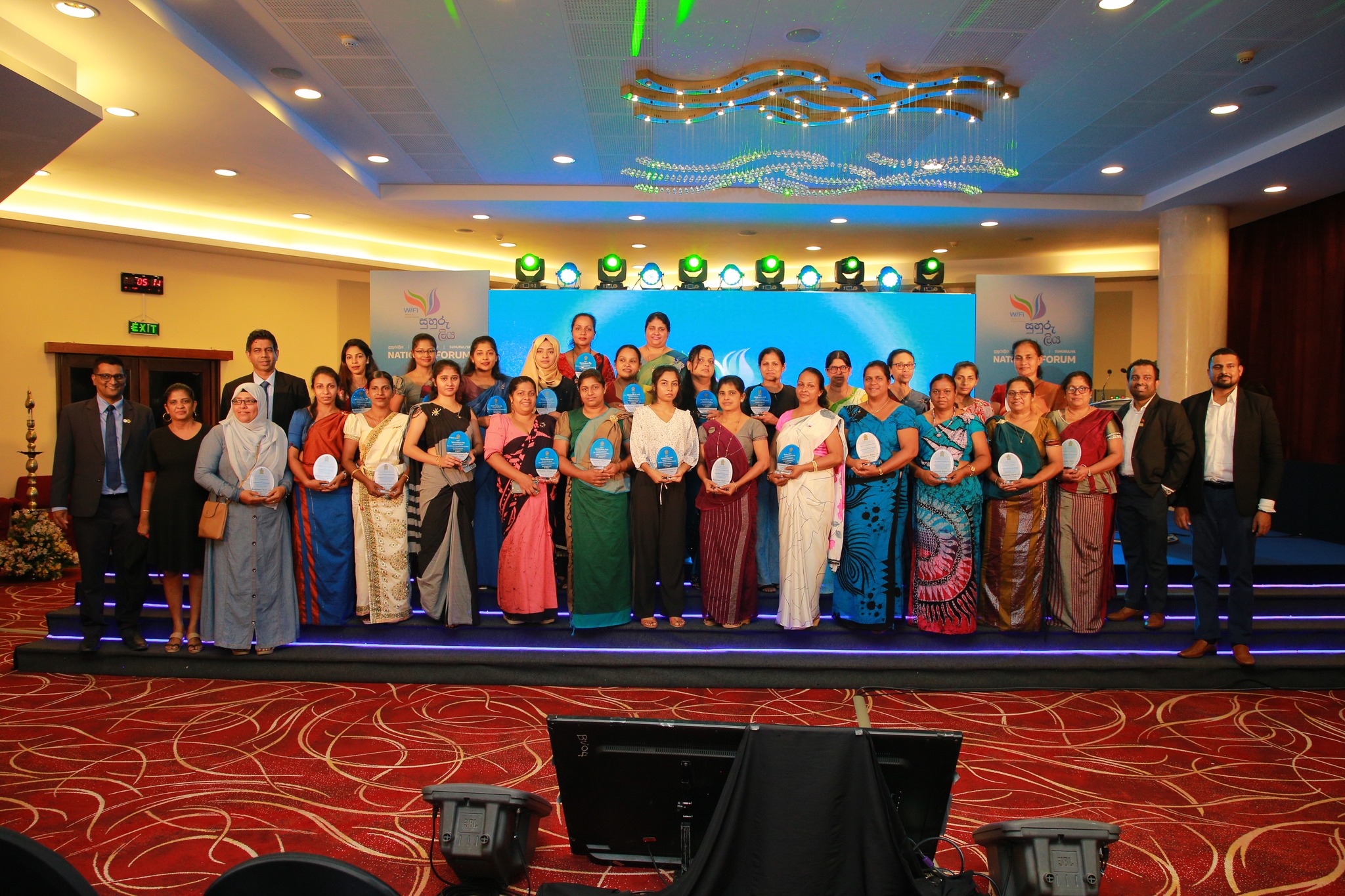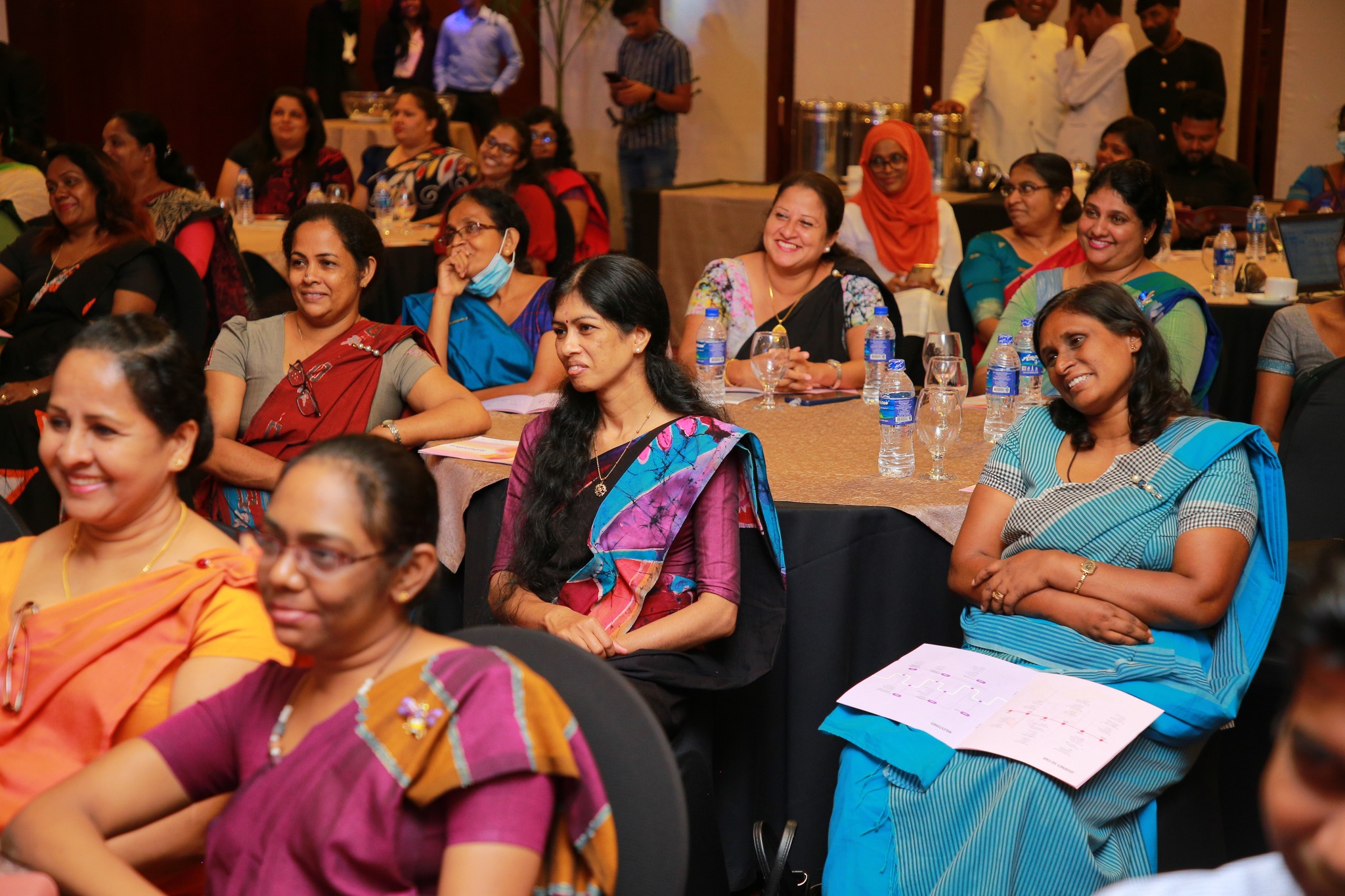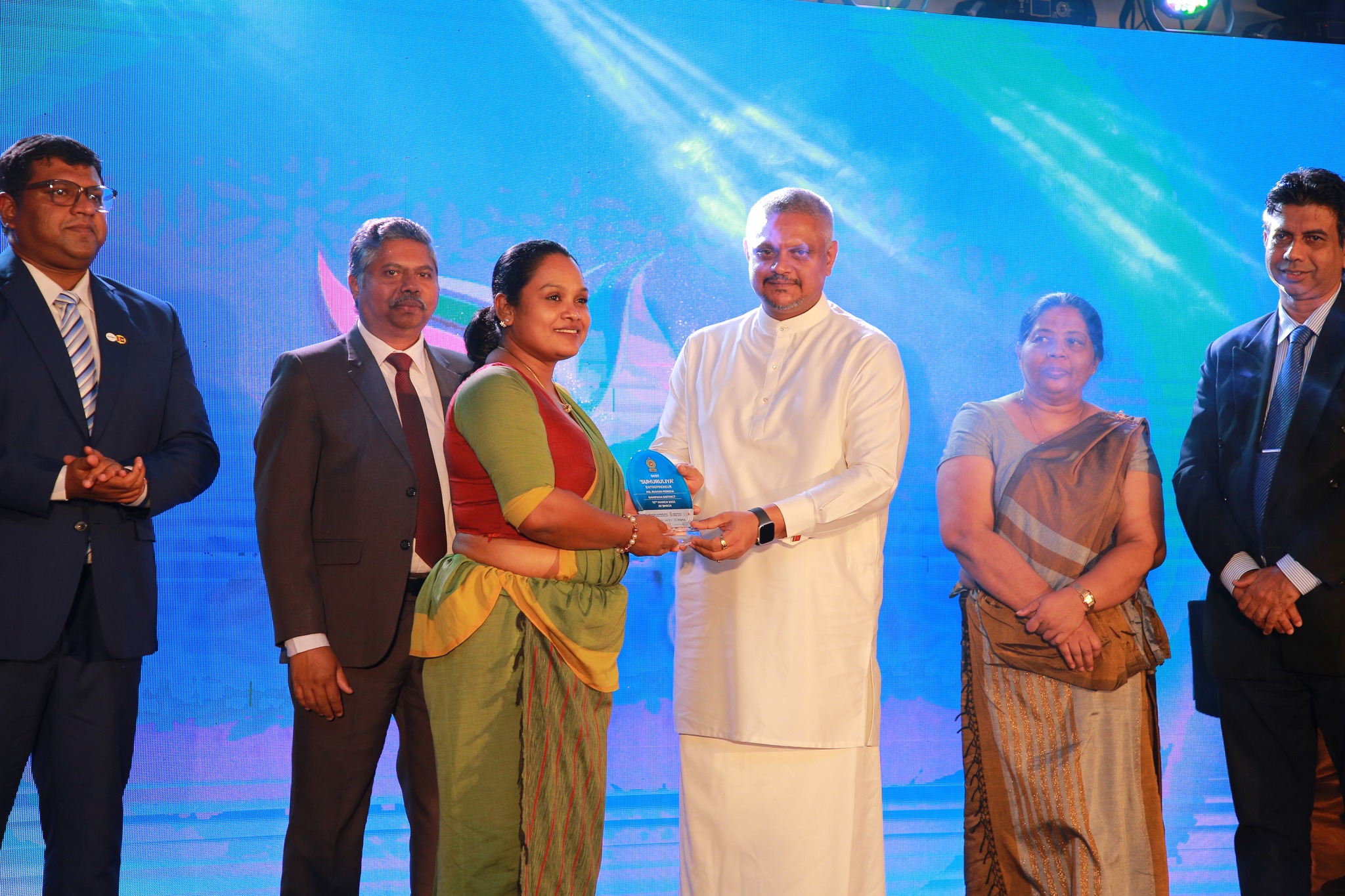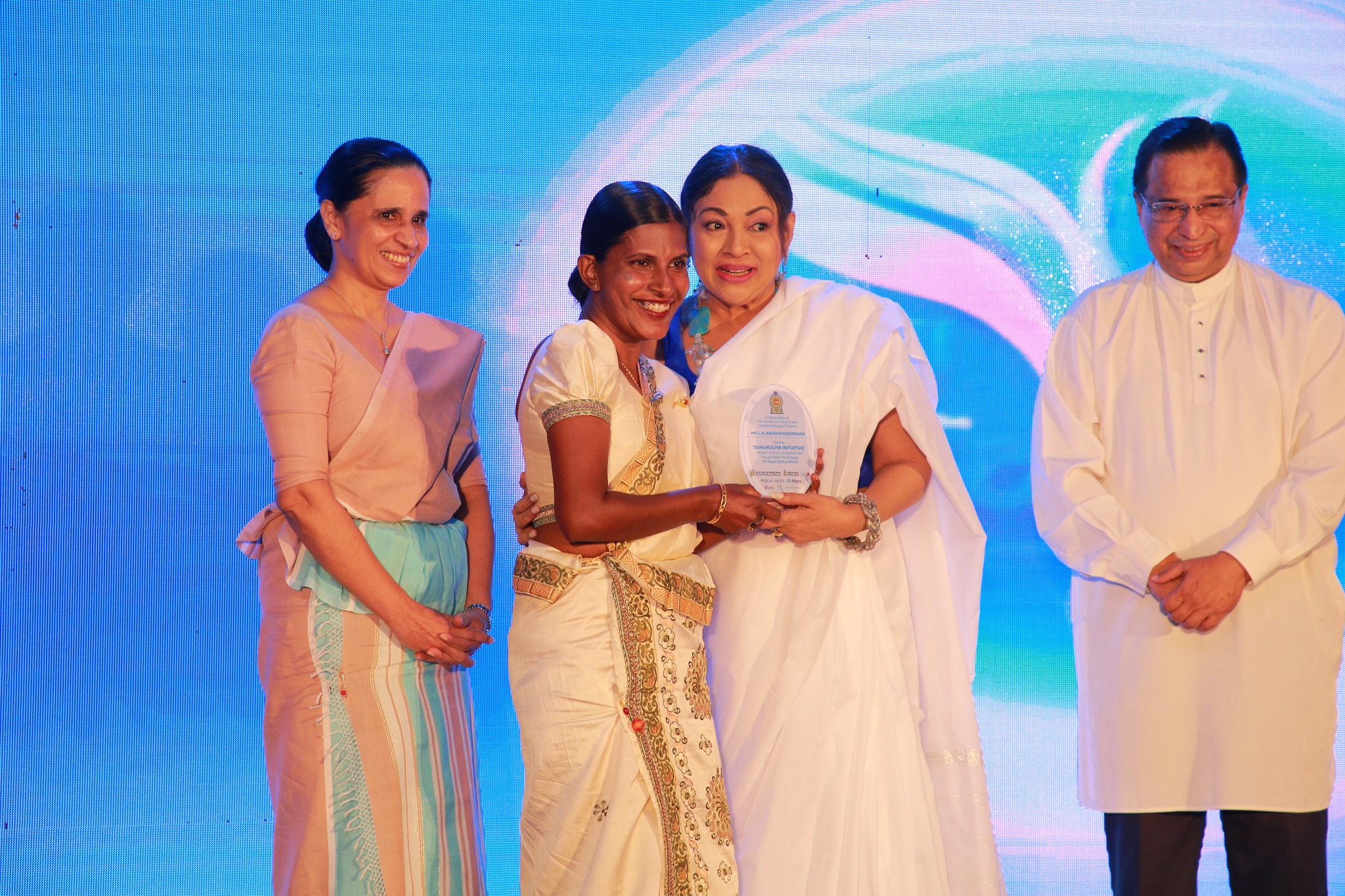 Related Links
https://icta.lk/projects/capacity-building/suhuruliya