The "Refresher Bootcamps" project, initiated by ICTA in 2022 and currently ongoing, has been a significant endeavor in Sri Lanka's ICT sector. This project was born out of the pressing need to tap into the burgeoning opportunities within the information and communication technology (ICT) field. The increasing demand for ICT professionals in the country is a testament to the growth potential of this sector, which plays a pivotal role in driving a knowledge-based economy and fostering digital empowerment.
One of the primary motivations behind launching this project was the realization that many qualified IT and technology graduates in Sri Lanka were unaware of the multitude of opportunities available to them within the ICT industry. The lack of qualified and capable ICT professionals graduating from universities annually only exacerbates the problem, leading to a persistent shortage of talent in the sector. Even more concerning was the fact that a substantial number of qualified ICT graduates were working in non-ICT roles, further exacerbating the industry's demand-supply gap.
A critical challenge facing ICT graduates was the misalignment between their qualifications and the job requirements in the private sector, where there is a high demand for a specific set of skills, including language proficiency, competence, attitude, and overall effectiveness. Despite these challenges, the government took steps in June 2022 to allow public sector workers to explore overseas employment opportunities as a means to boost foreign inflows, given the country's economic challenges.
In response to these challenges, the "Refresher Youth Boot Camps" project was conceived as a rapid program aimed at identifying talented ICT graduates currently engaged in non-IT job activities and helping them transition into the ICT industry. Through this initiative, ICT graduates are provided with the necessary guidance to identify their ideal job roles and the skills required for a successful career in the ICT sector.
The project's objectives were clear:
1. To fulfill the ICT sector's demand by motivating ICT graduates currently in non-ICT roles to join the ICT workforce.
2. To promote ICT job opportunities and flexible career paths among government sector ICT graduates.
3. To rapidly upskill ICT-qualified government officials willing to leave their government service to join foreign ICT employment opportunities.
4. To bridge the gap between demand and supply through collaboration between industry, academia, government, and interest groups in the ICT domain.
The expected outcomes of the project include transforming 500 government officials who are IT graduates into productive private sector employees, identifying potential participants for this transformation, and enrolling a minimum of 10% of them in industry positions.
The project's scope encompasses a comprehensive approach to creating industry-ready youth. It involves proper guidance, infrastructure development, financial support, government backing, training, and awareness. The "Refresher Bootcamp Programme" has been carefully designed with the input of industry experts, focusing on both candidate identification and the development of soft and technical skills needed to make participants "industry ready."
Key aspects of the program include an awareness campaign to inform ICT graduates about opportunities, personalized mentoring sessions, small group workshops, and collaboration with industry associations for skill enhancement. Candidates who reach the required competency levels and skills demanded by the industry are directly connected with potential employers.
Stakeholders and partners involved in this project include the Ministry of Public Administration, Home Affairs, Provincial Councils, and Local Government, as well as industry associations like BCS, CSSL, FITIS, and SLASSCOM.
The target audience for this initiative is ICT graduates working in the government sector, and the outcomes so far have been promising. As of now, two Refresher Bootcamps have been completed, with 168 ICT graduates participating and 25 successfully joining the ICT workforce. Additionally, 636 individuals have registered and engaged with the Refresher Programme, highlighting the project's positive impact on bridging the industry's talent gap.
https://icta.lk/projects/capacity-building/refresher-bootcamp
Analytics
2 Refresher Bootcamps have been completed.
168 ICT graduates participated.
25 successfully joined the ICT workforce.
636 individuals have registered and engaged with the Refresher Programme.
Project Images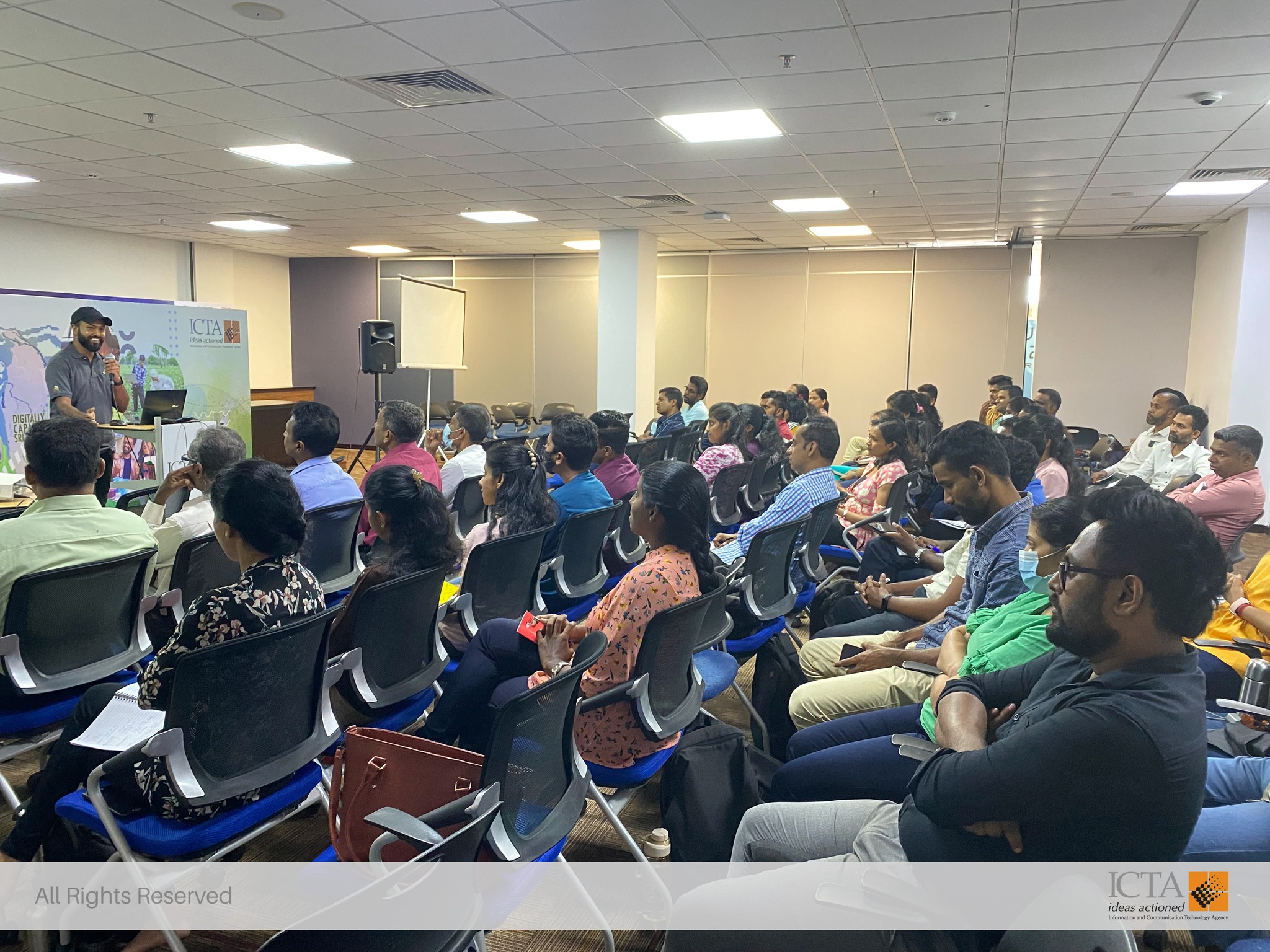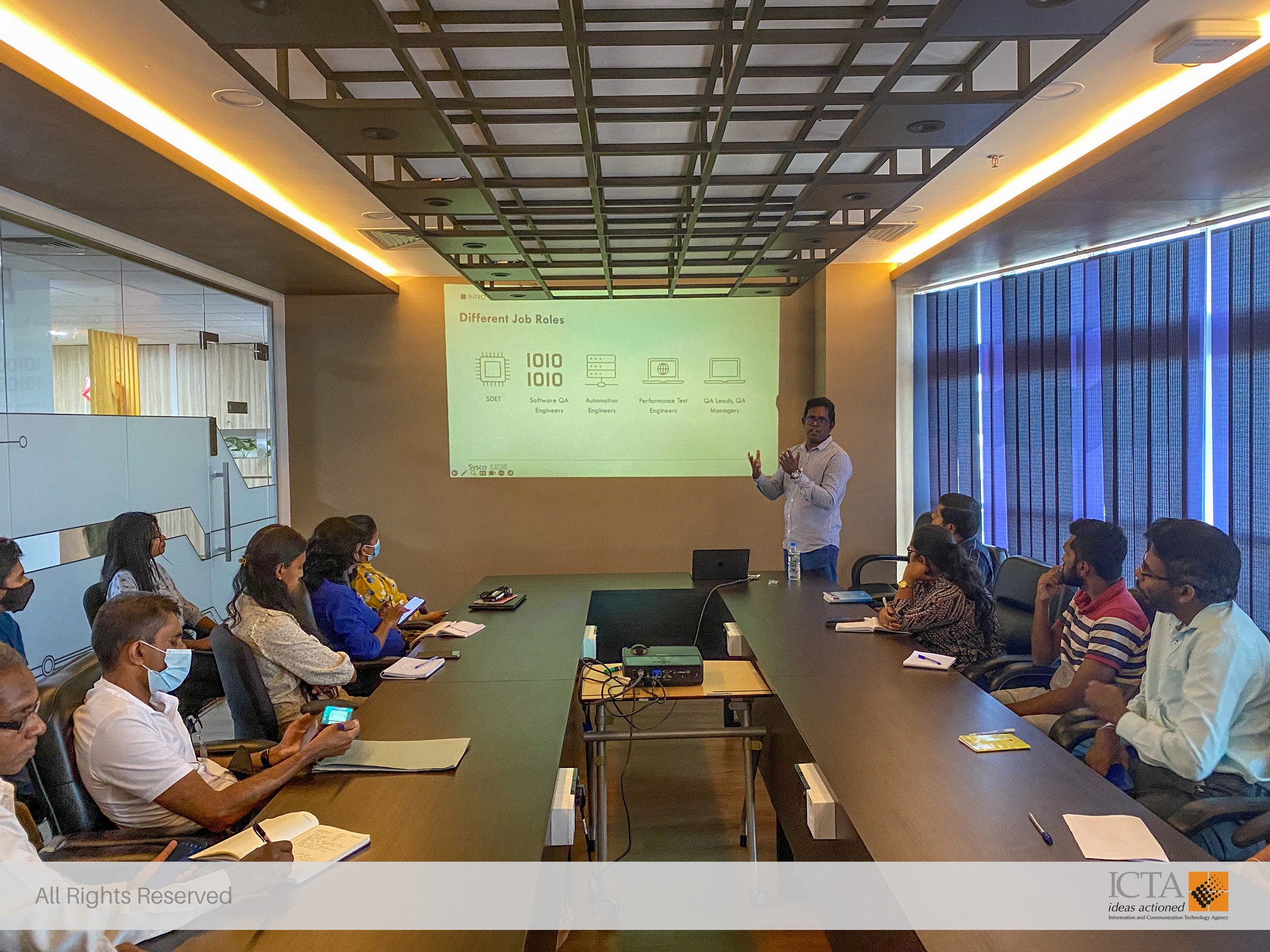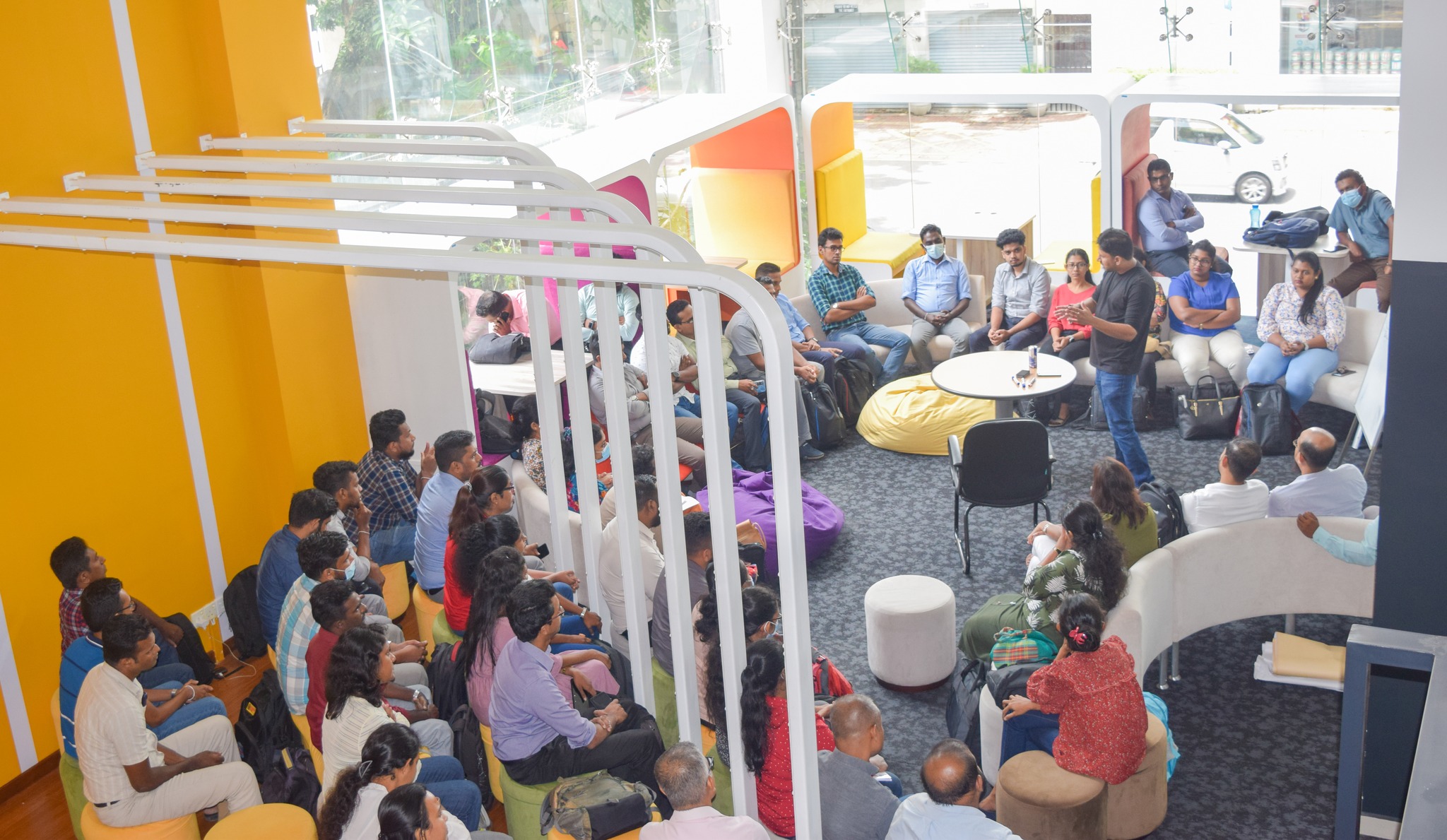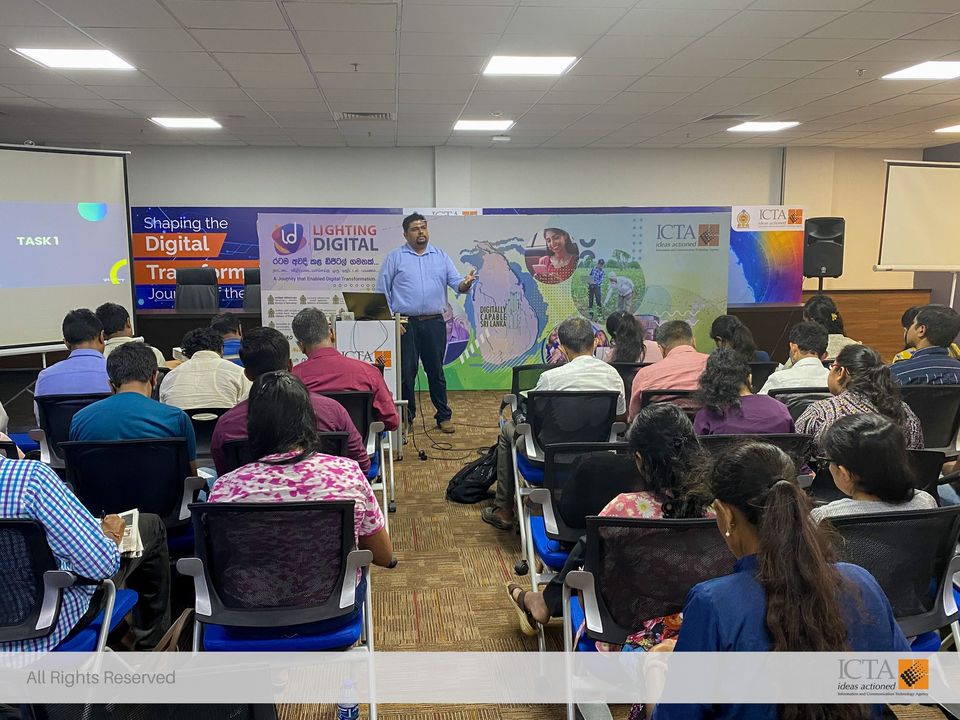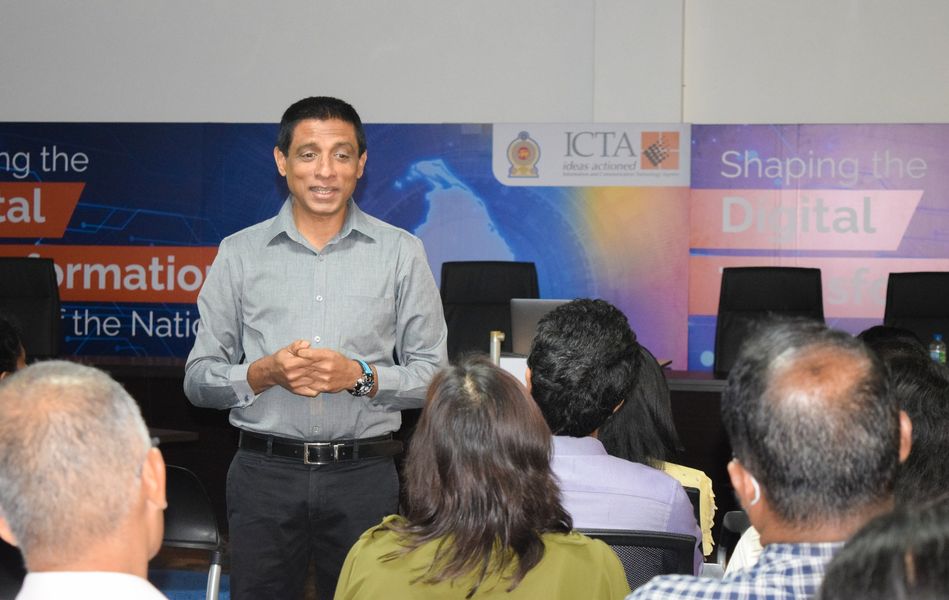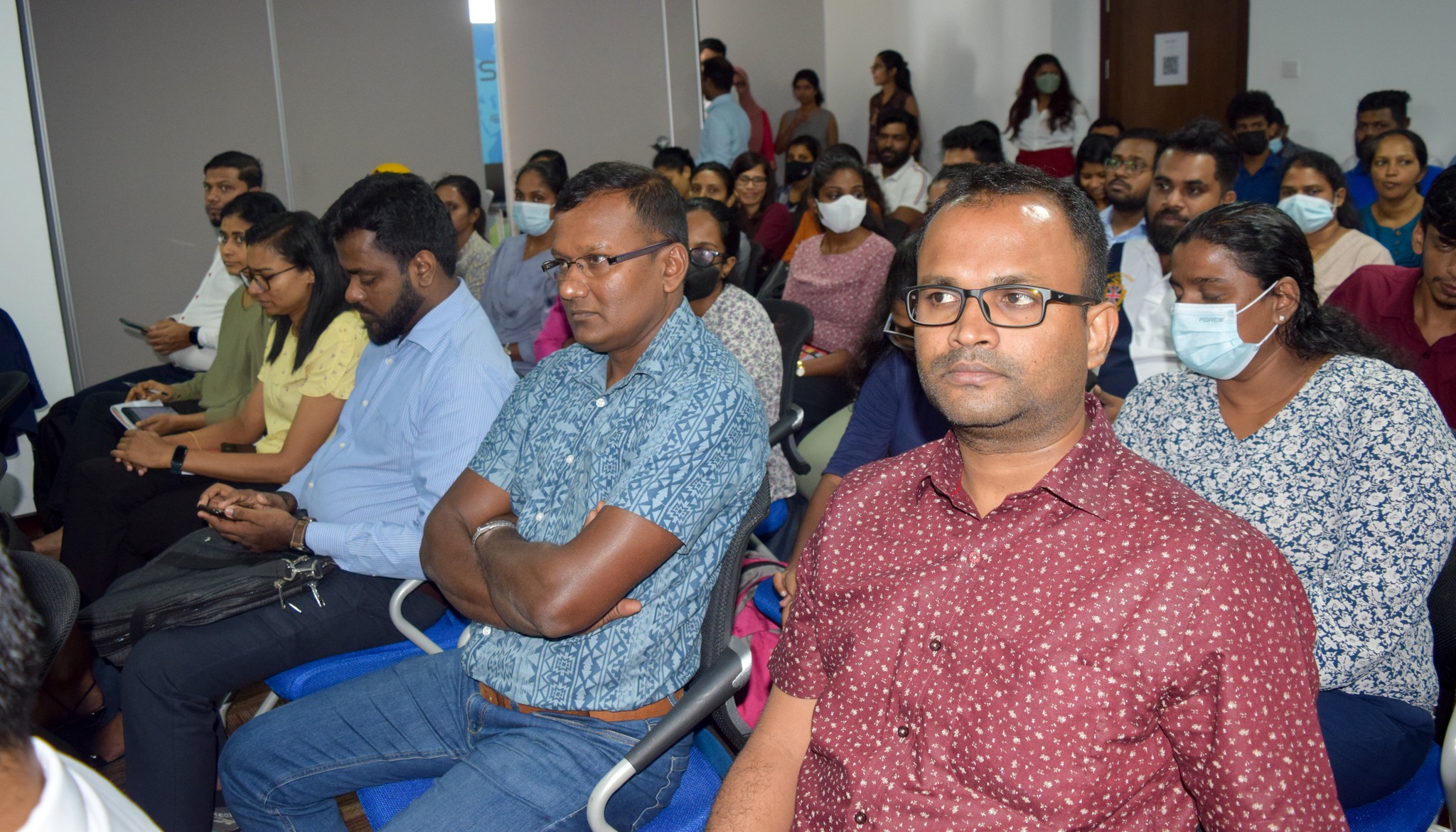 Related Links
https://icta.lk/projects/capacity-building/refresher-bootcamp