The Regional Tech Summit, initiated by ICTA in June 2023, is a dynamic ongoing project aimed at addressing critical challenges in the country's ICT sector. It was born out of several pressing issues hindering the growth and competitiveness of the ICT industry.
One key challenge is the Connectivity and Collaboration Gap. Sri Lanka's regional ICT ecosystem lacks a unified platform for stakeholders, from investors and industry leaders to innovators and freelancers, to interact effectively, share knowledge, and engage in policy discussions. Another critical issue is the Grassroot Level Development Deficiency. Many regional ICT ecosystems lack essential foundational development, limiting access to resources and opportunities for startups and newcomers.
The project also addresses the Employment Gap and Skill Mismatch, which results in unemployment for skilled workers and hiring challenges for companies. Continuous upskilling is essential to bridge this gap. Lastly, Limited Brand Visibility poses a hurdle for many ICT companies, hindering their efforts to promote products and services to a diverse audience.
The Regional Tech Summit is driven by a set of clear objectives. It seeks to establish a dynamic platform for knowledge sharing and networking among stakeholders, fostering meaningful connections within the industry. Simultaneously, the project is dedicated to nurturing the grassroots development of the ICT sector, making sure that opportunities and resources are widely accessible across the nation. Additionally, the summit endeavors to bridge employment gaps by granting regional skilled professionals access to industry insights and job prospects, thereby empowering individuals while assisting companies in identifying the right talent. Lastly, the initiative aims to elevate the visibility and presence of ICT companies, contributing to their brand awareness and overall market growth within the sector.
The scope of the project is comprehensive, covering market readiness programs, training sessions, panel discussions on various industry topics, career fairs, and certification opportunities. Collaboration with stakeholders like the USAID Catalyzed Private Sector Development Program, government officials, industry specialists, financial organizations, and certification bodies is crucial to the project's success.
As of the current status, two significant milestones have been achieved:
1. The Northern Chapter, hosted in Jaffna in June 2023, attracted over 140 attendees, marking the beginning of the project's mission to foster tech innovation in the region.
2. The Southern Chapter, held in Galle in August 2023, exceeded expectations with 550+ registrations including 110+ IT SMEs and freelancers, as well as 430+ IT students, showcasing growing interest in tech advancement.
Following both Regional Tech Summits, over 30 Regional IT SMEs had the opportunity to actively participate in ICTA Initiatives such as AIMs and LEAP. Subsequently, all IT SMEs that engaged with the Regional Tech Summits were granted access to USAID funding programs.
Looking ahead, the project is gearing up for the 3rd Regional Tech Summit in Kandy, scheduled for November. This event aims to further enhance the ICT ecosystem in the Central Province, solidifying the project's mission to unite, develop, and advance Sri Lanka's ICT sector.
https://icta.lk/projects/technology-industry-development/regional-tech-summit
Analytics
2 Regional Tech Summits Completed.
140+ Registrations received for RTS - Northern Chapter.
550+ Registrations received for RTS - Southern Chapter.
30+ Regional IT SMEs had the opportunity to join ICTA Initiatives through RTS.
70+ IT SMEs were granted access to USAID programs through RTS.
Project Images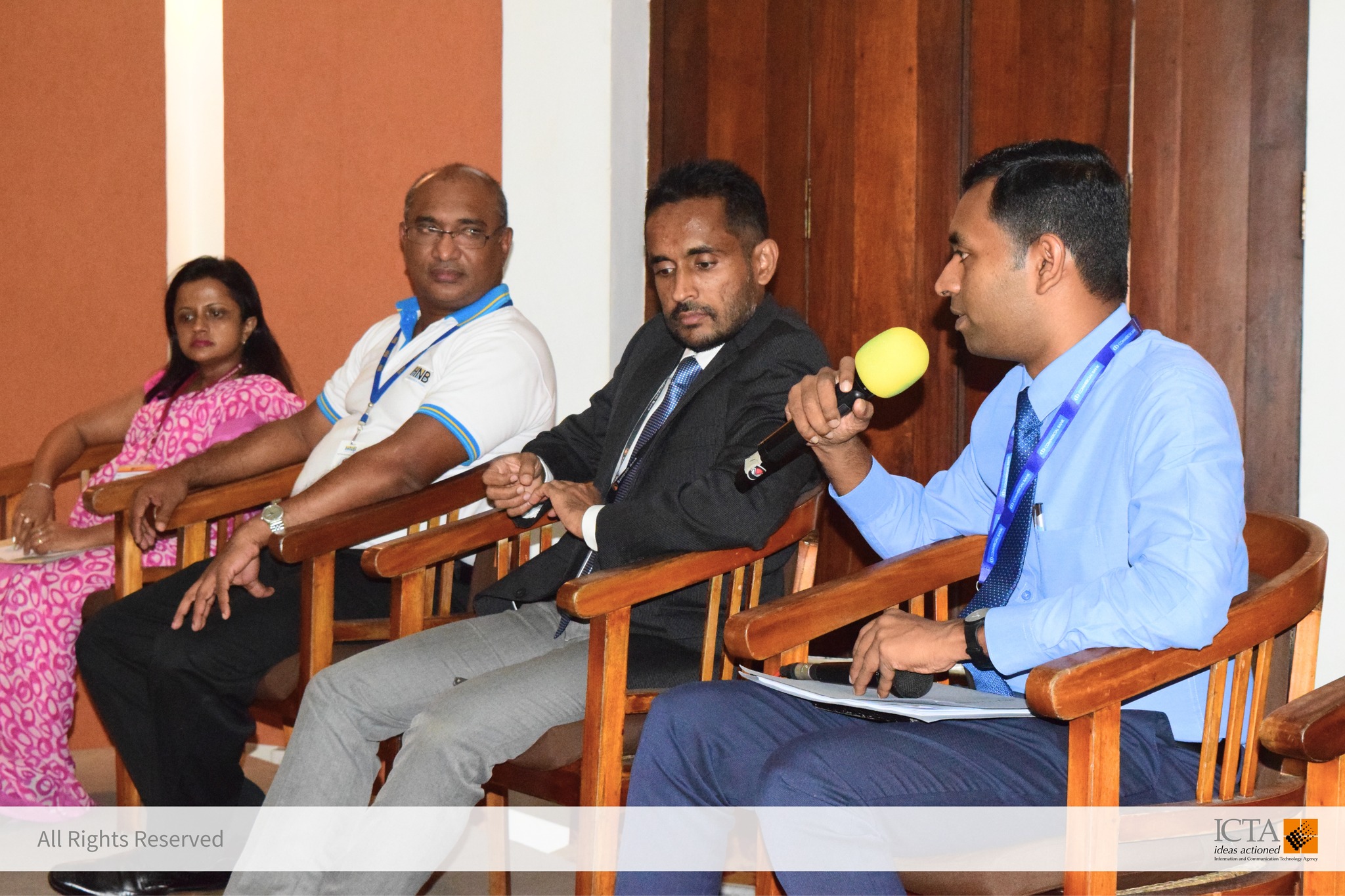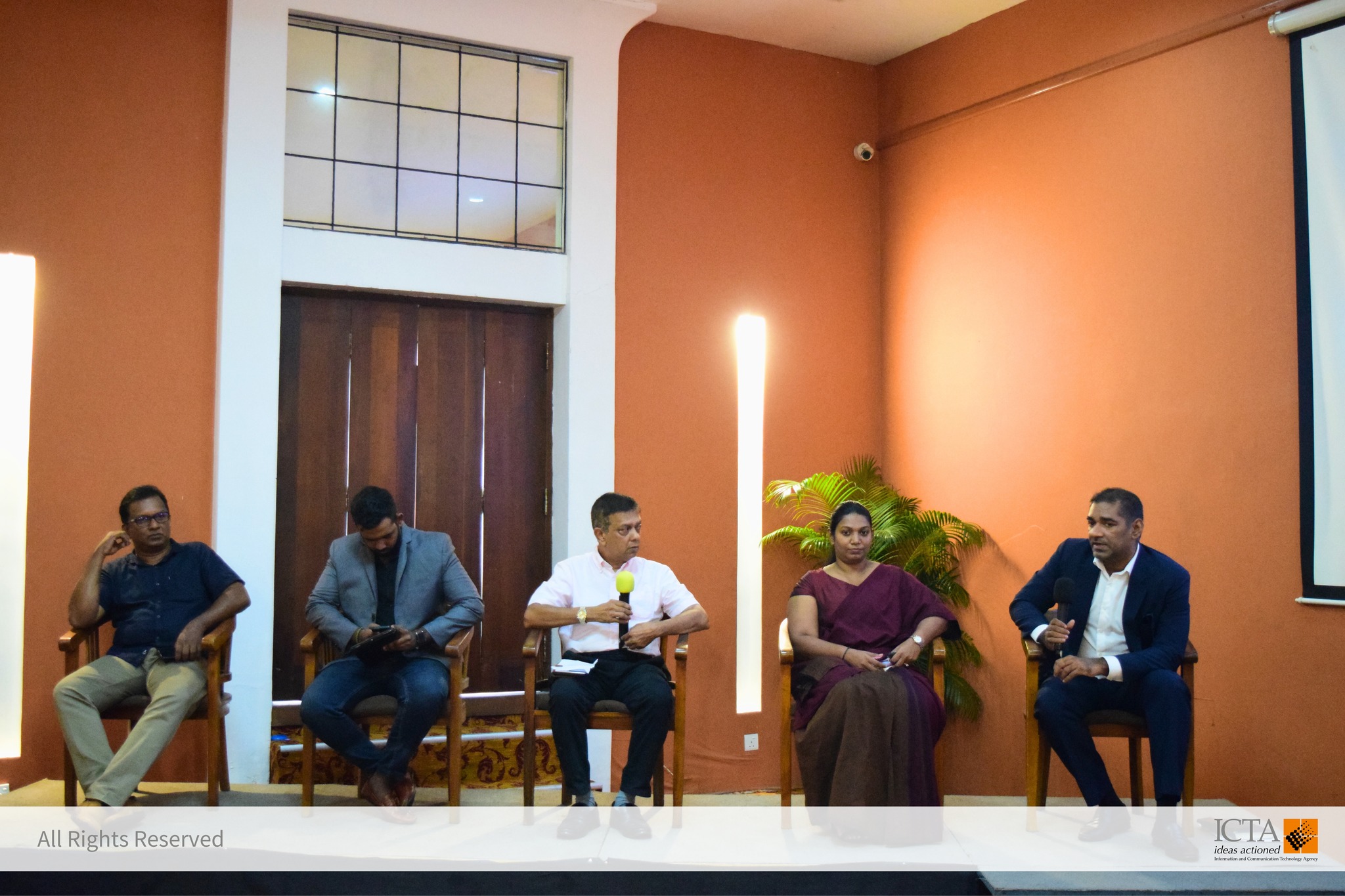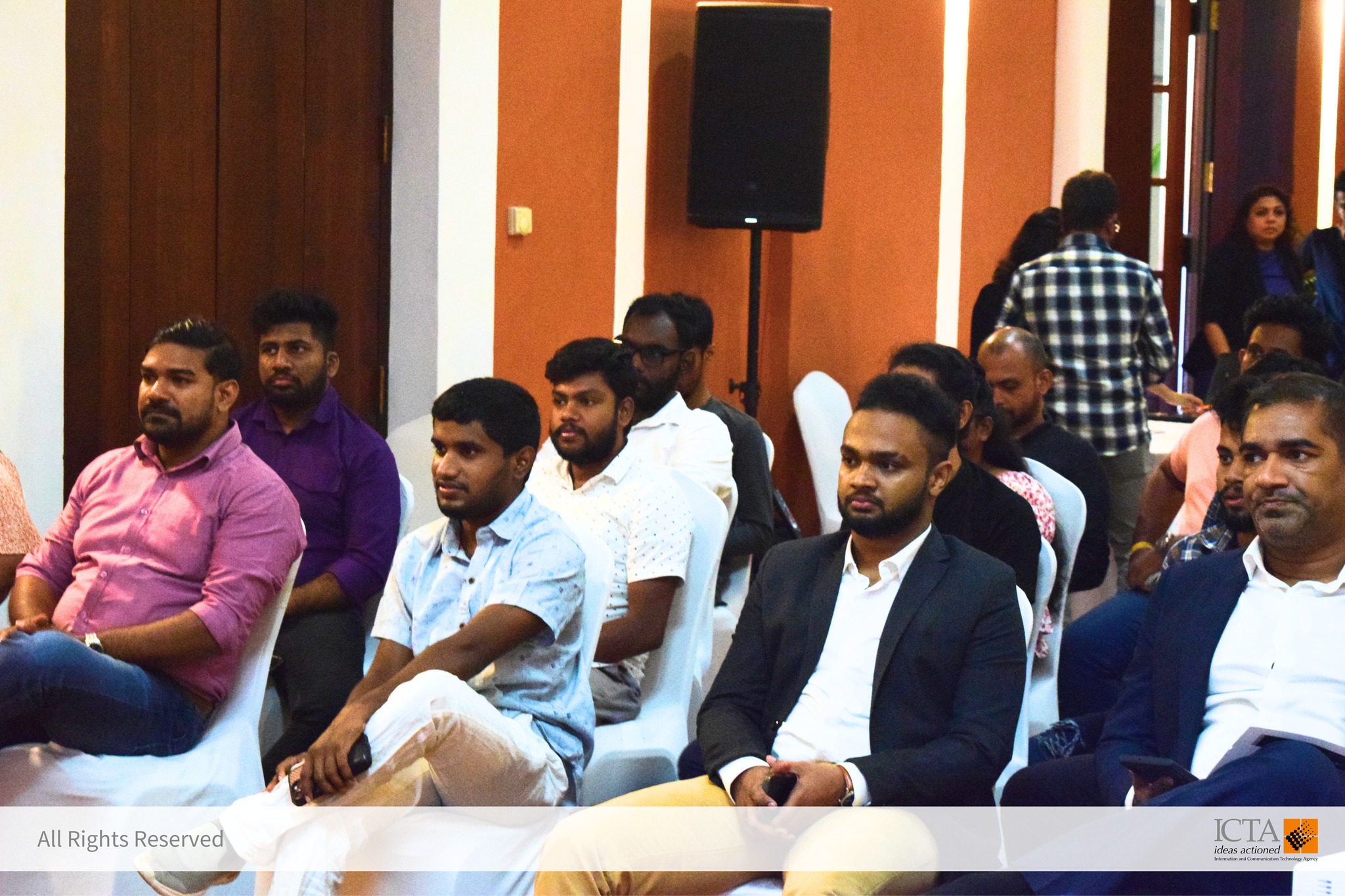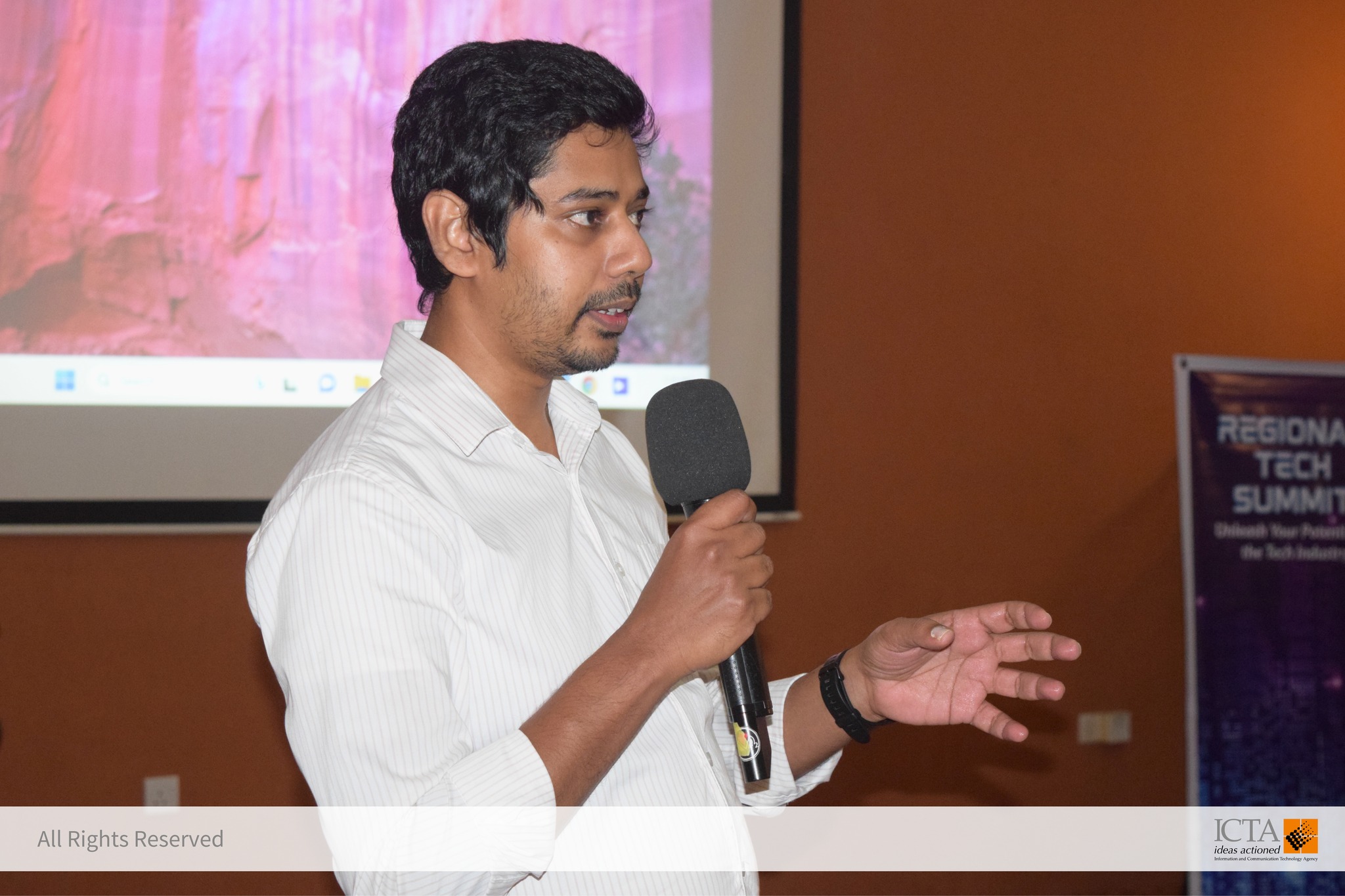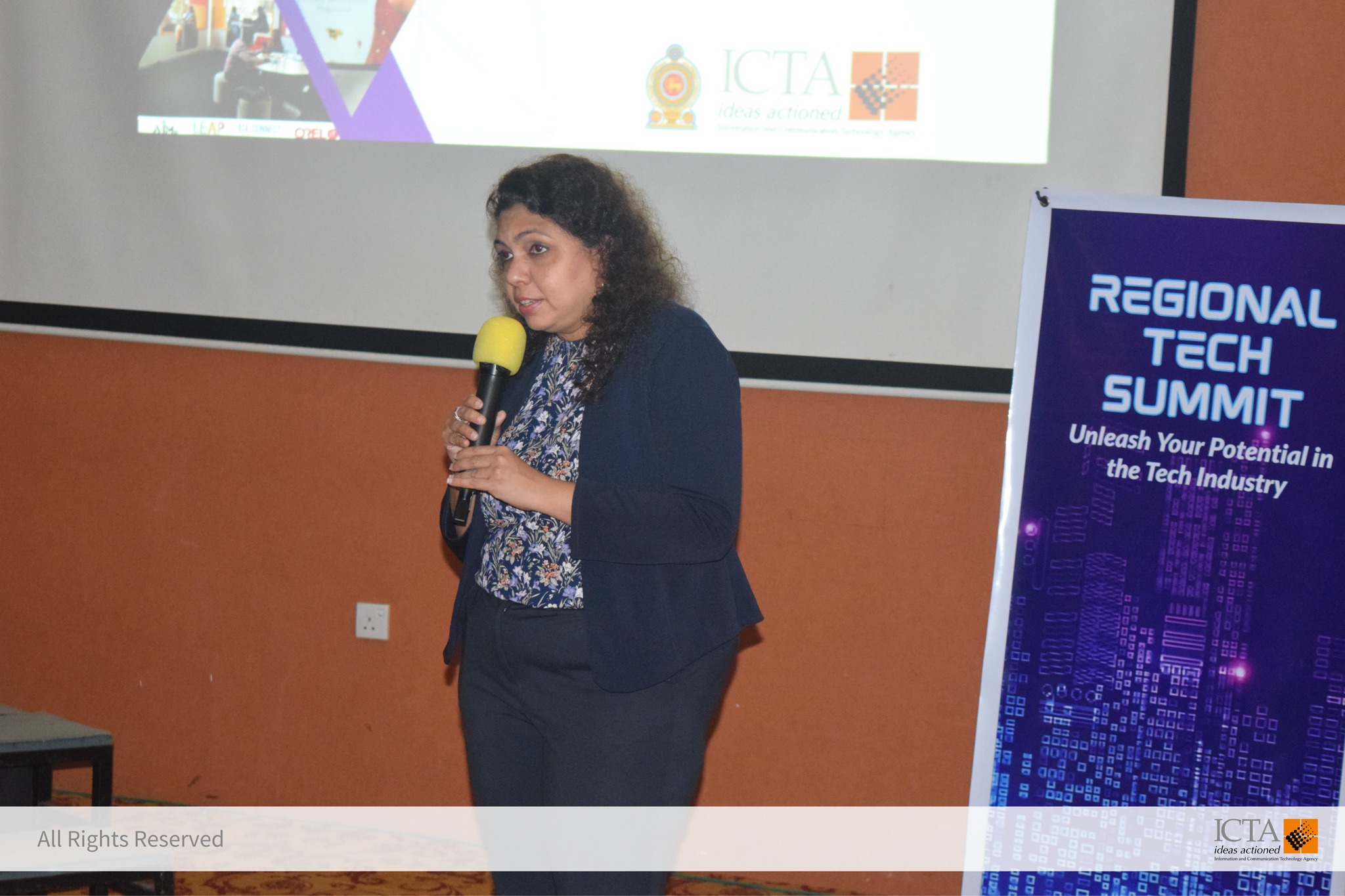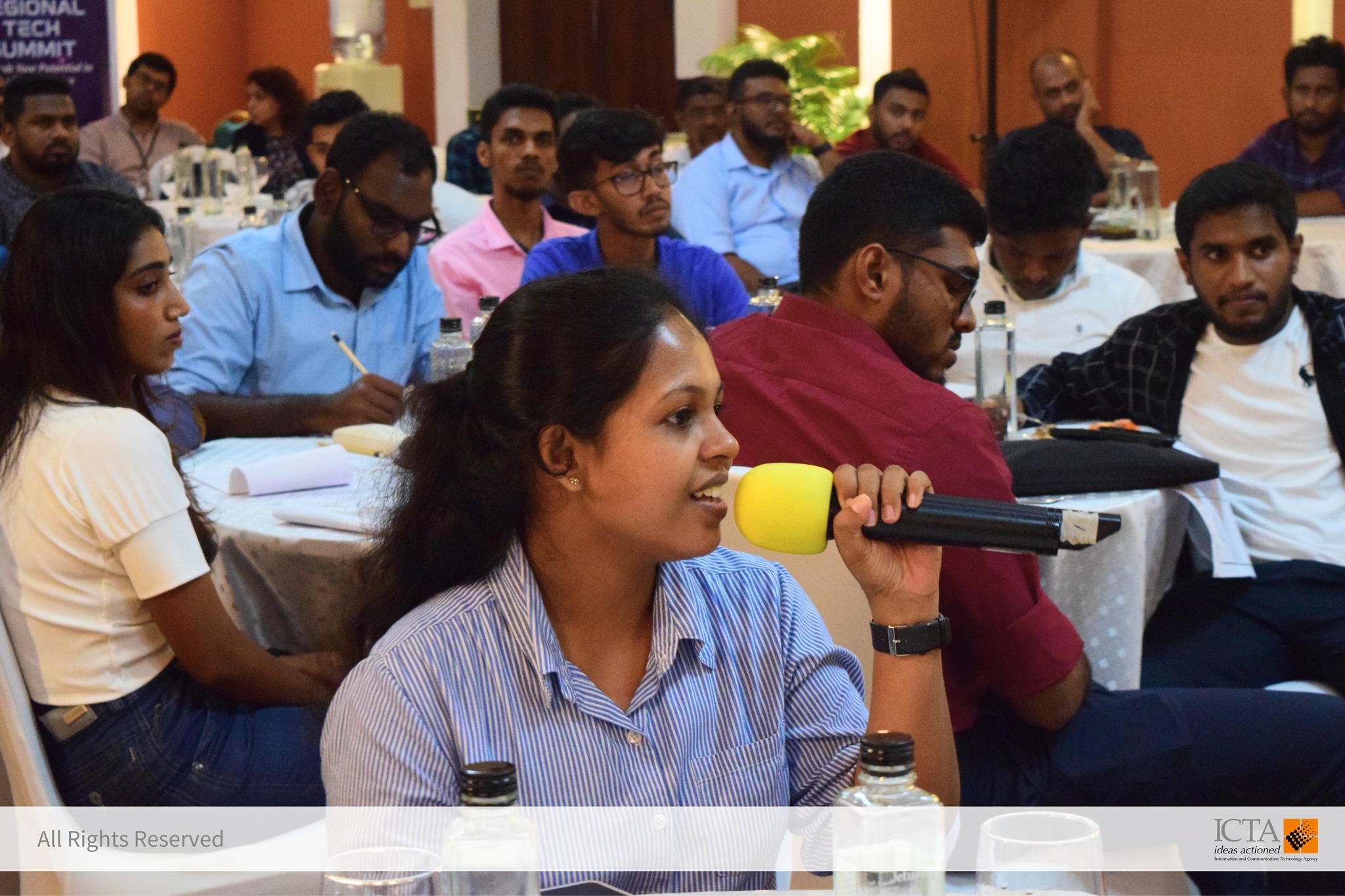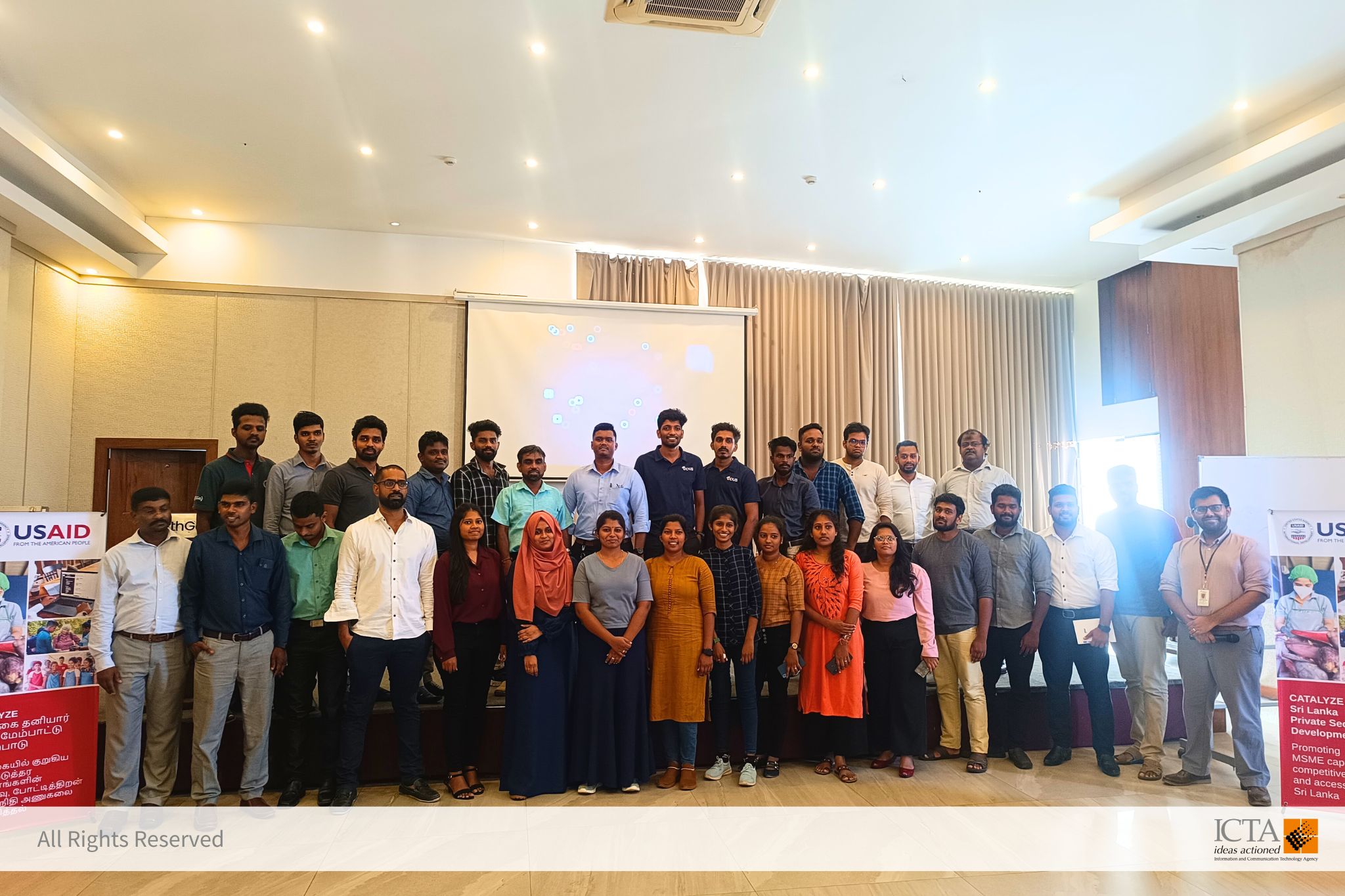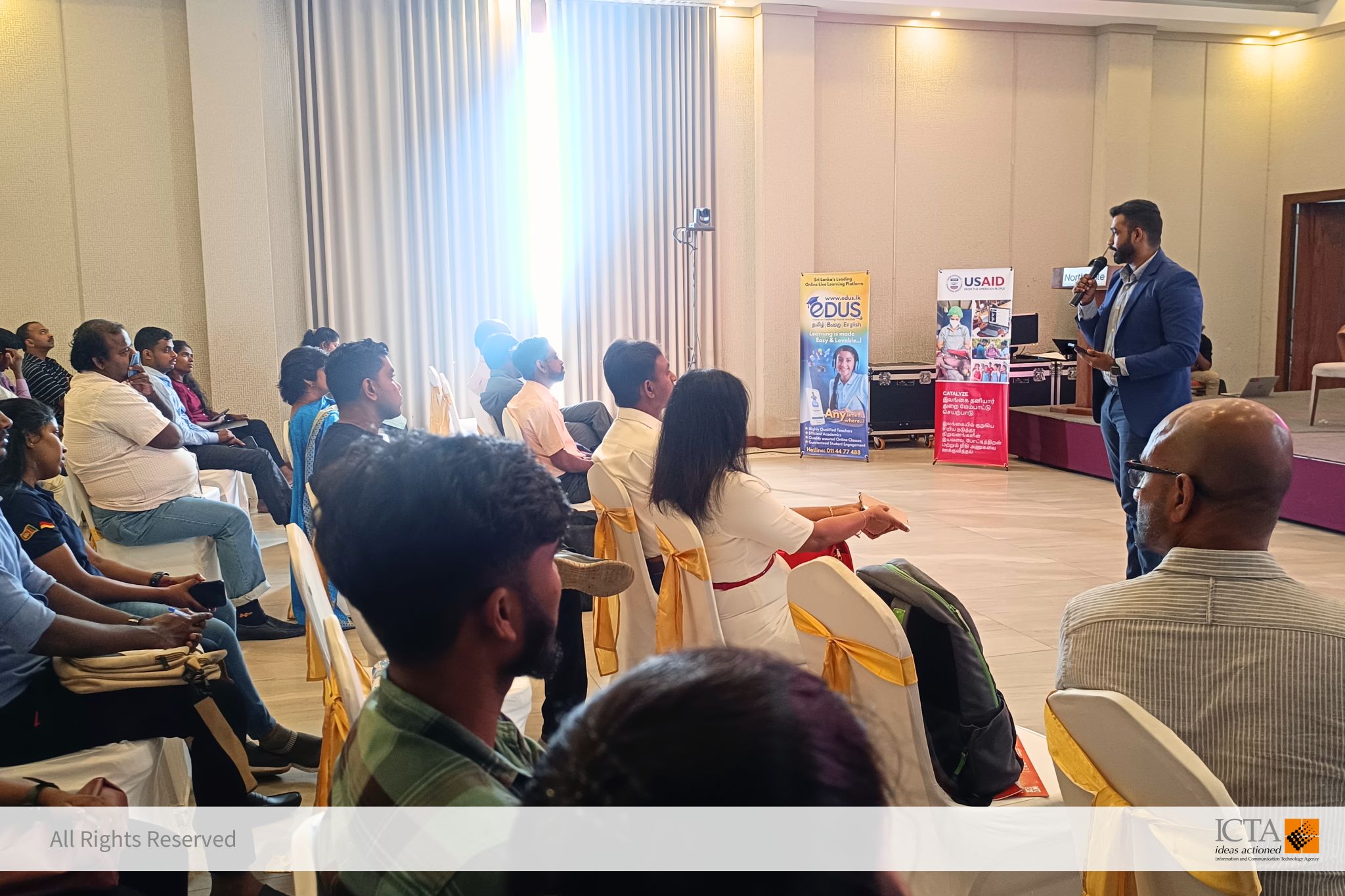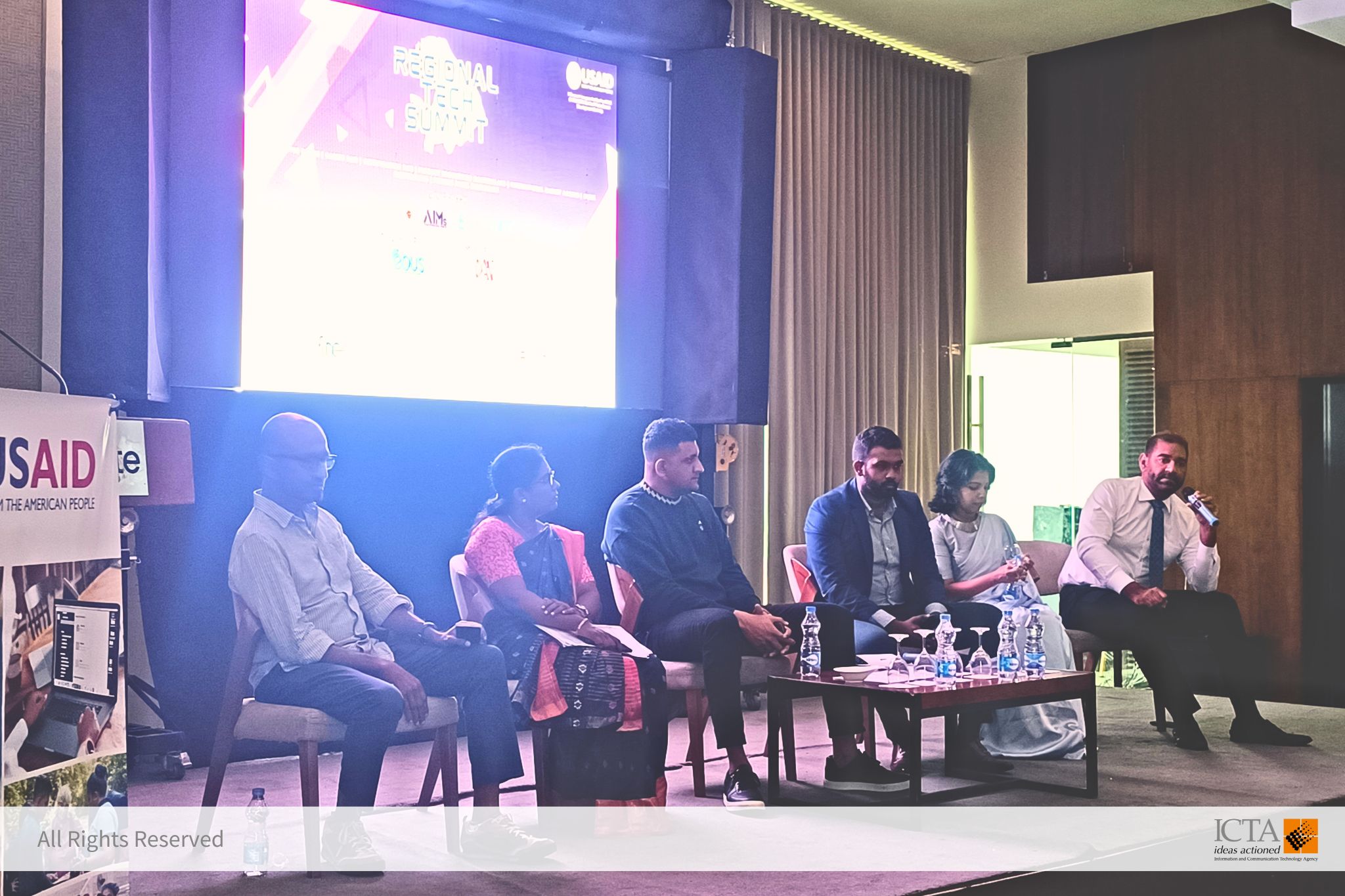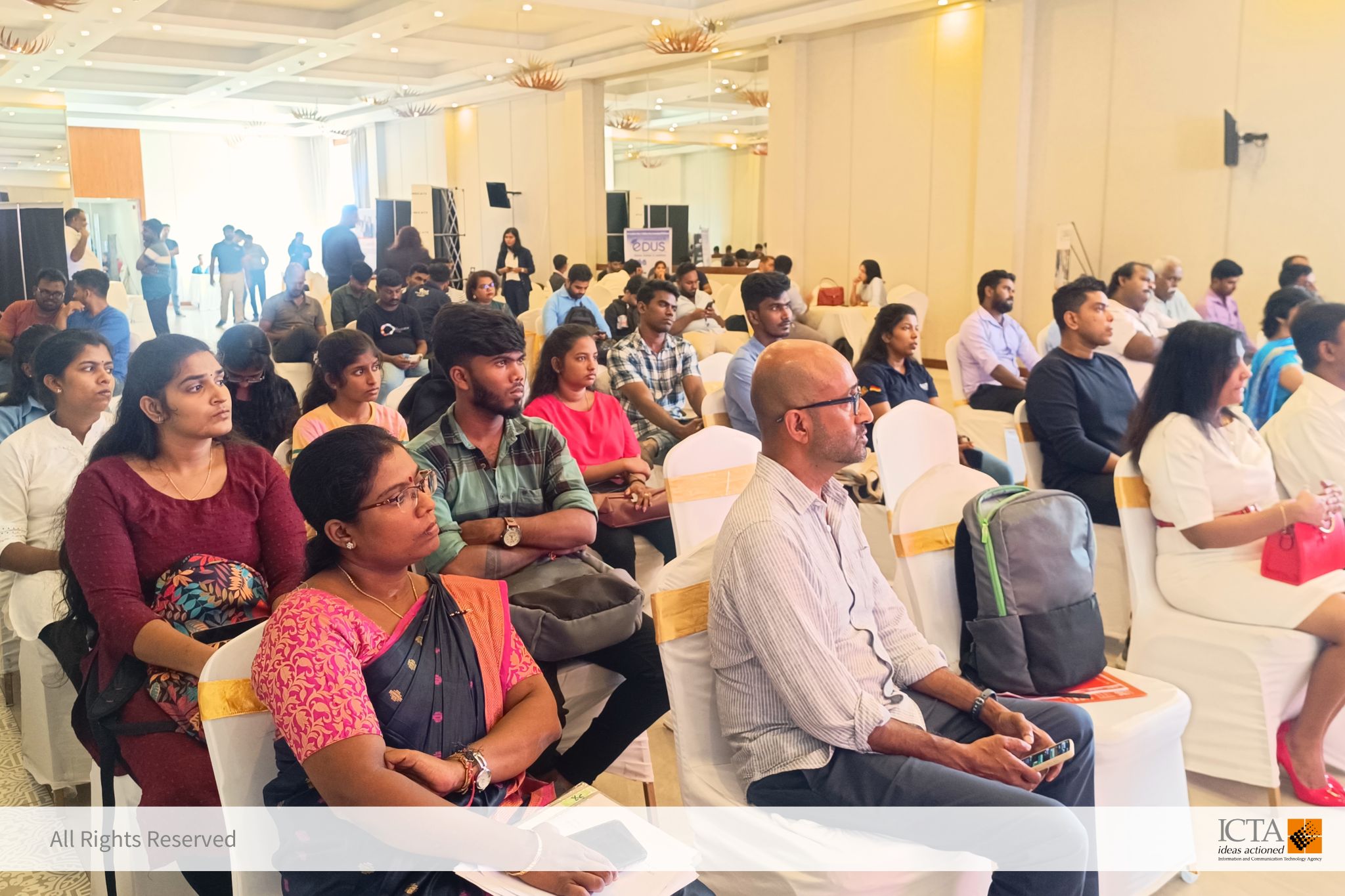 Related Links
https://icta.lk/projects/technology-industry-development/regional-tech-summit