The e-Swabhimani Awards, initiated by ICTA, stand as a commendable endeavor to recognize and celebrate excellence in digital application development. Launched in 2009, this national award aims to inspire the creation of innovative digital solutions that cater to the diverse needs of society, ultimately promoting local talents on both national and international stages.
ICTA acknowledges that the digital divide in society is not solely due to infrastructure limitations but also stems from the scarcity of valuable digital applications. Crafting high-quality digital applications demands a blend of creative imagination, technical expertise, and financial resources. In its commitment to address the needs of citizens and enrich their lives through technology, ICTA has initiated numerous projects. ""e-Swabhimani,"" the National Digital Social Impact Awards for Sri Lanka, serves as a vehicle to sustain the momentum in digital application development and raise public awareness.
The core objective of the e-Swabhimani Awards project is to showcase the diversity and creativity embedded in locally developed digital content while identifying solutions that have a profound societal impact.
To fulfill its mission, the project encompasses several key objectives, including encouraging the creation of innovative applications that necessitate creative thinking, technical prowess, and financial investment; initiating projects that directly cater to the requirements of the Sri Lankan population, ensuring that digital applications serve a tangible purpose in people's lives; developing content and applications that significantly influence the daily experiences and well-being of individuals; encouraging the development of relevant e-content and applications aligned with local demands; and acknowledging and motivating the best creators of e-content and applications while facilitating their introduction to the global market.
The e-Swabhimani Awards feature various categories, each reflecting the diverse domains where digital solutions can make a meaningful difference. These categories include Business & Commerce, Culture & Tourism, Learning & Education, Inclusion & Empowerment, Digital Entertainments, Health & Wellbeing, Smart Settlement & Urbanization, Environment and Green Energy, Government & Citizen Engagement, and Young Innovators.
The project's success relies on collaboration with stakeholders and partners in the ICT industry, including ICT companies and industry associations.
The e-Swabhimani Awards project has achieved significant milestones, with 53 winners recognized and celebrated in 2021. Over the course of 2009 to 2021, more than 500 participants have received awards across ten categories, underscoring the project's enduring impact on Sri Lanka's digital landscape.
Notably, the most outstanding e-Swabhimani applications have the opportunity to gain international recognition by being nominated for the World Summit Awards, further promoting Sri Lankan digital innovation on a global scale.
https://icta.lk/projects/technology-industry-development/e-swabhimani
Analytics
53 winners were recognized and celebrated in 2021.
500+ winners were recognized and celebrated from 2009 to 2021.
10 award categories are featured.
Project Images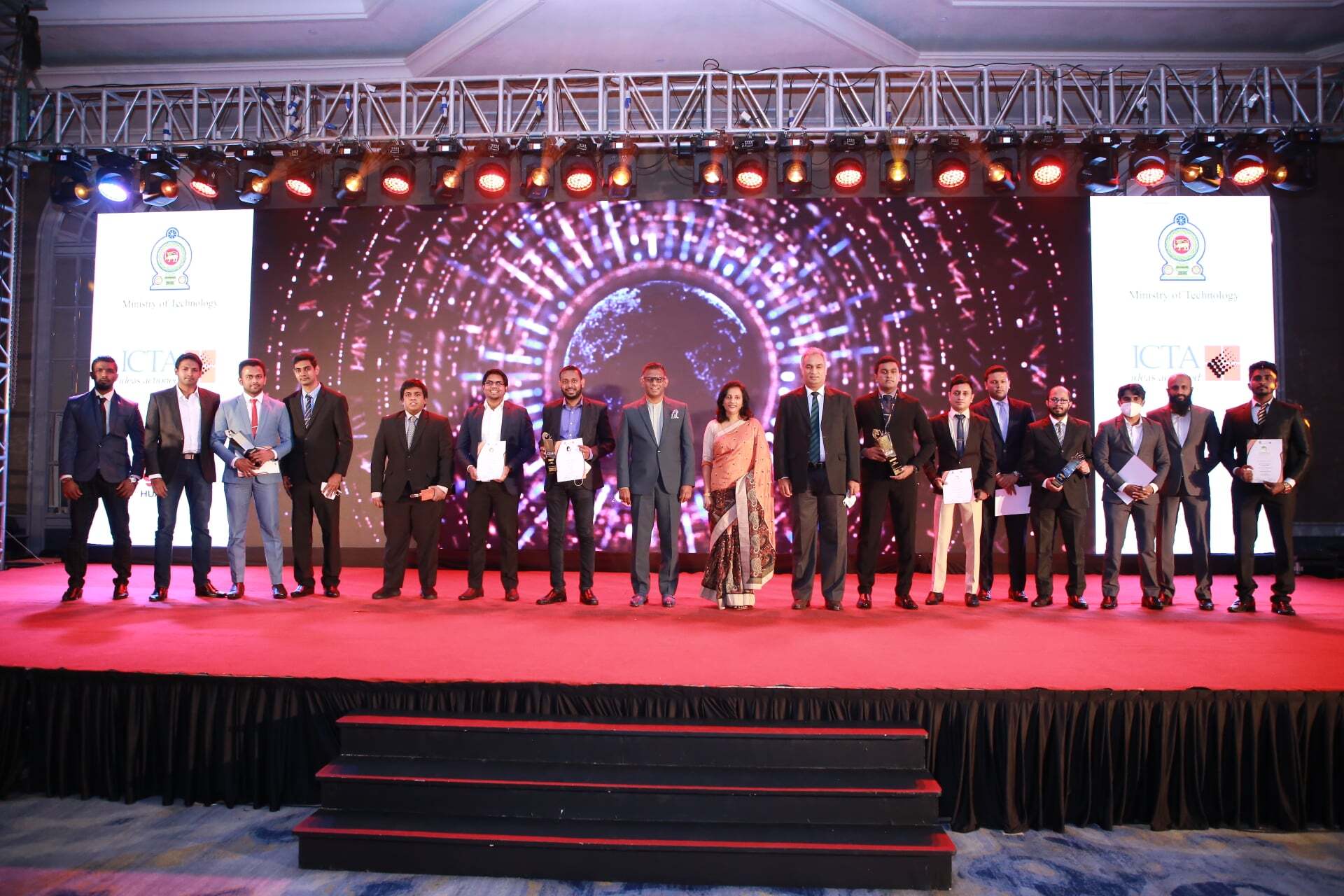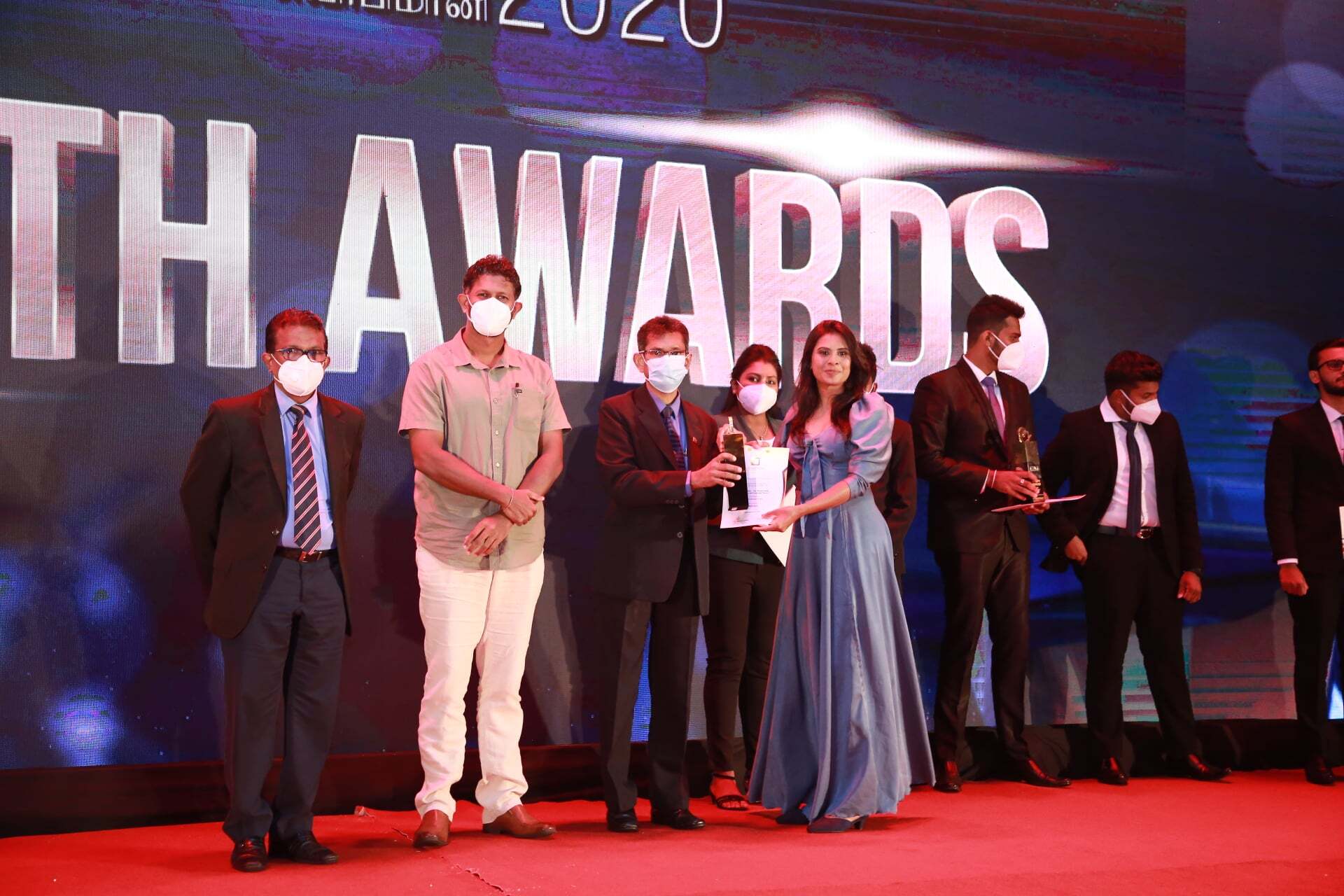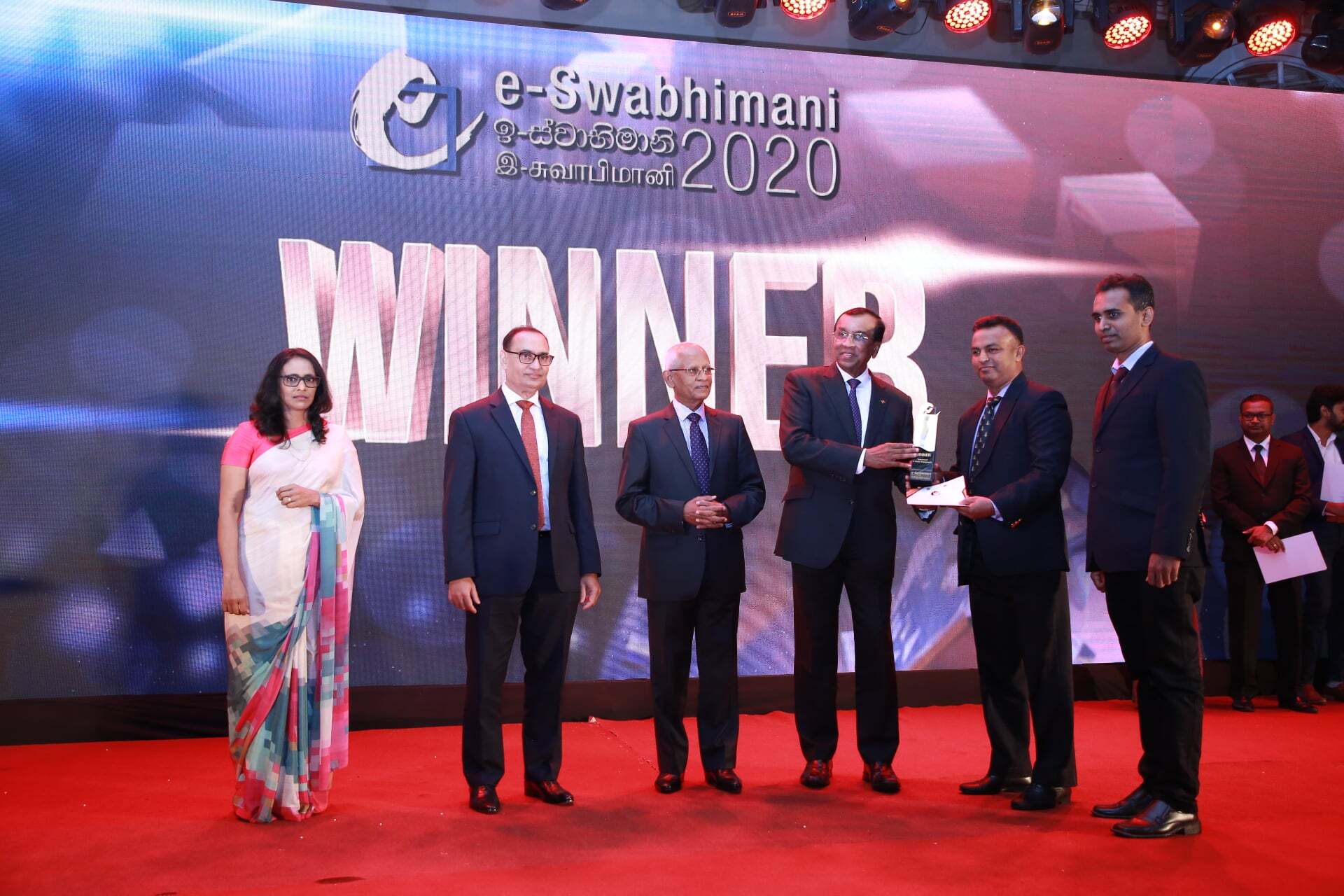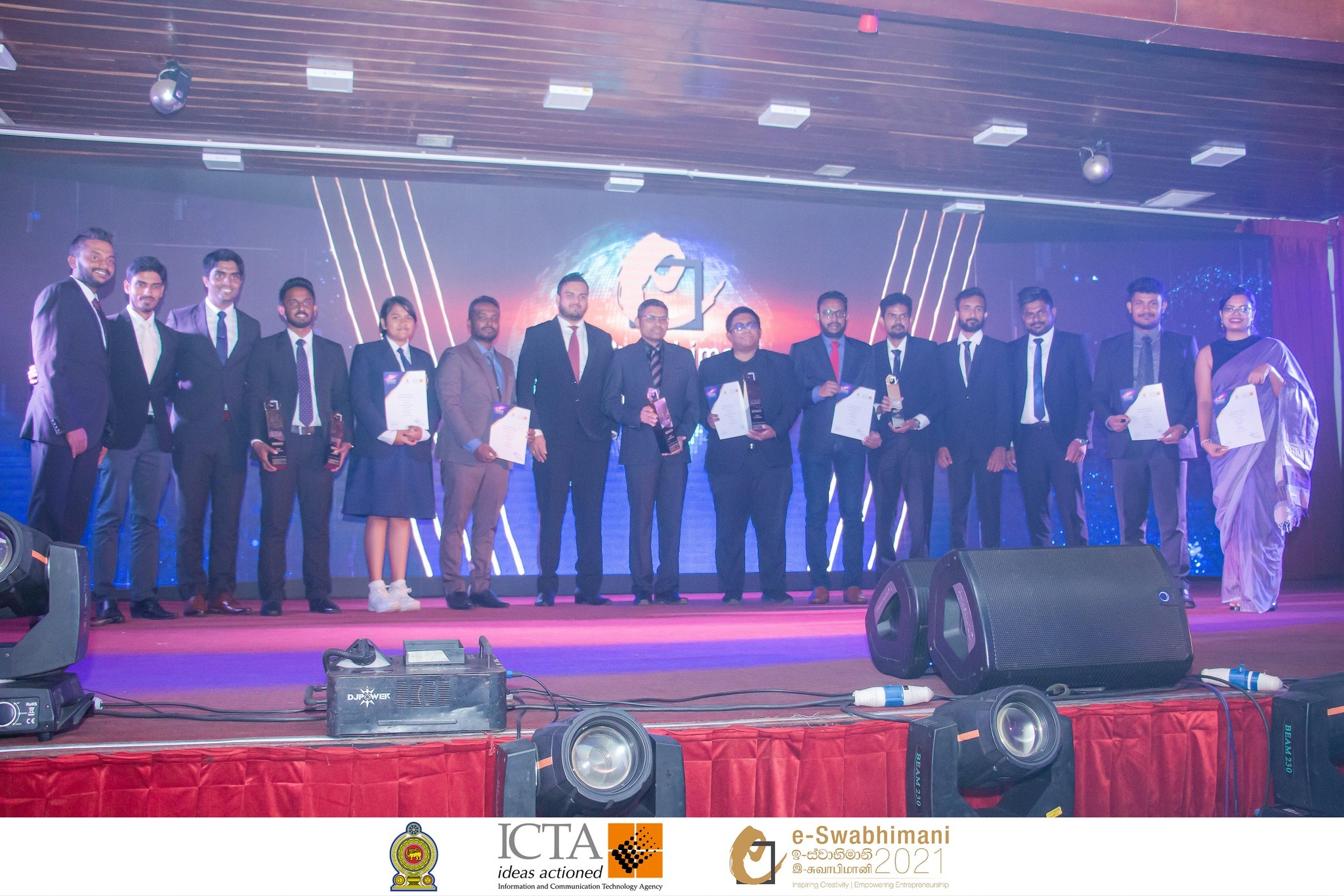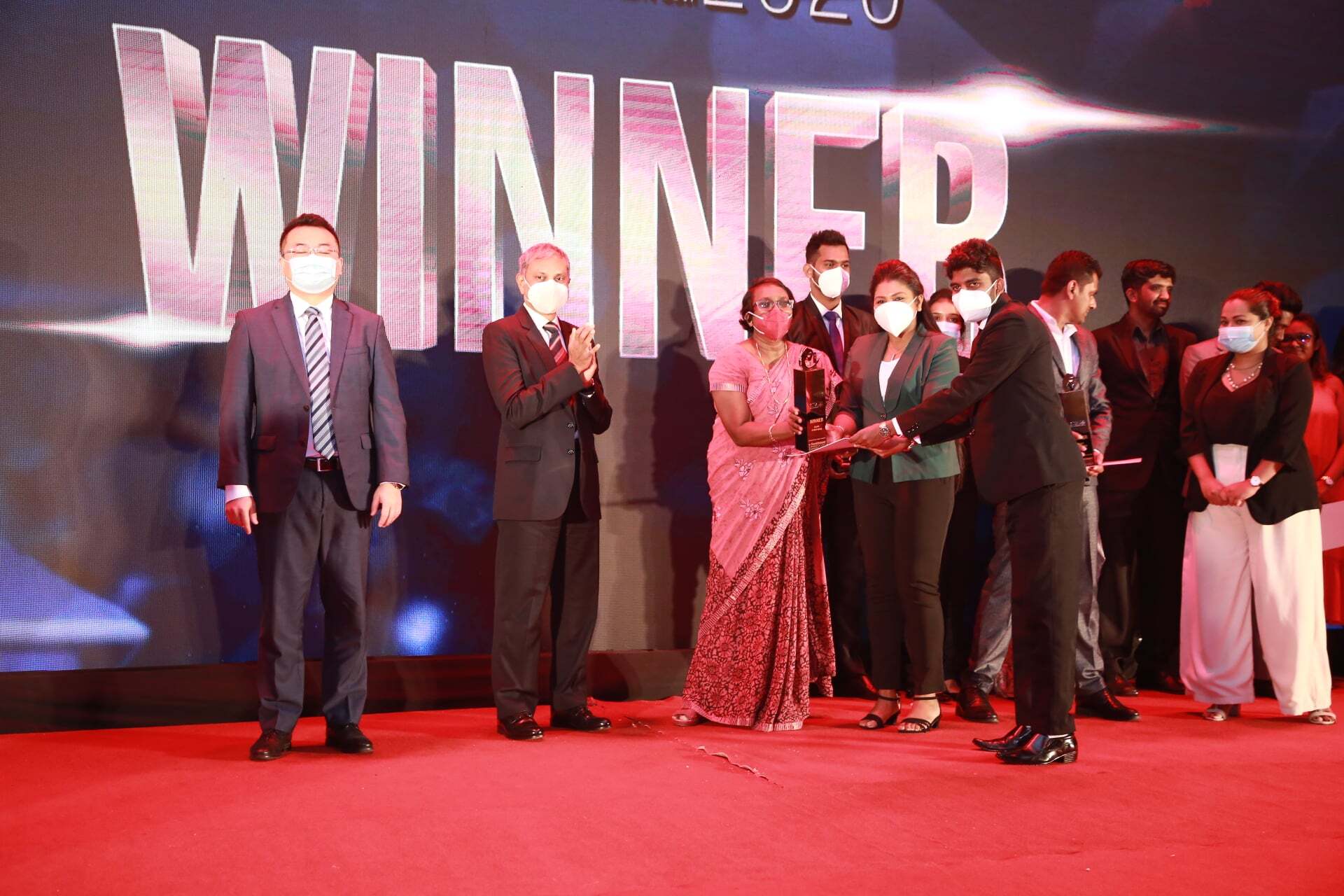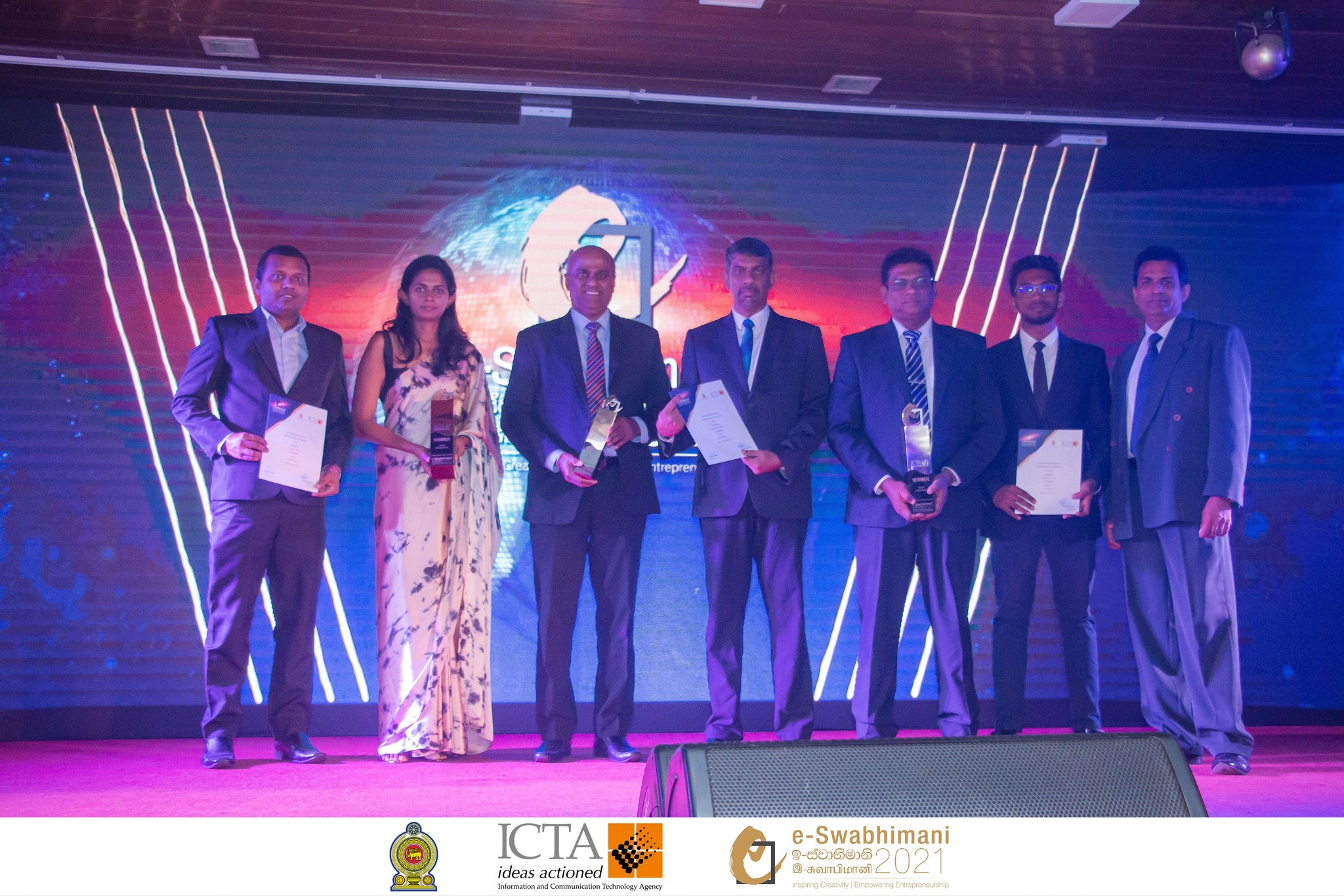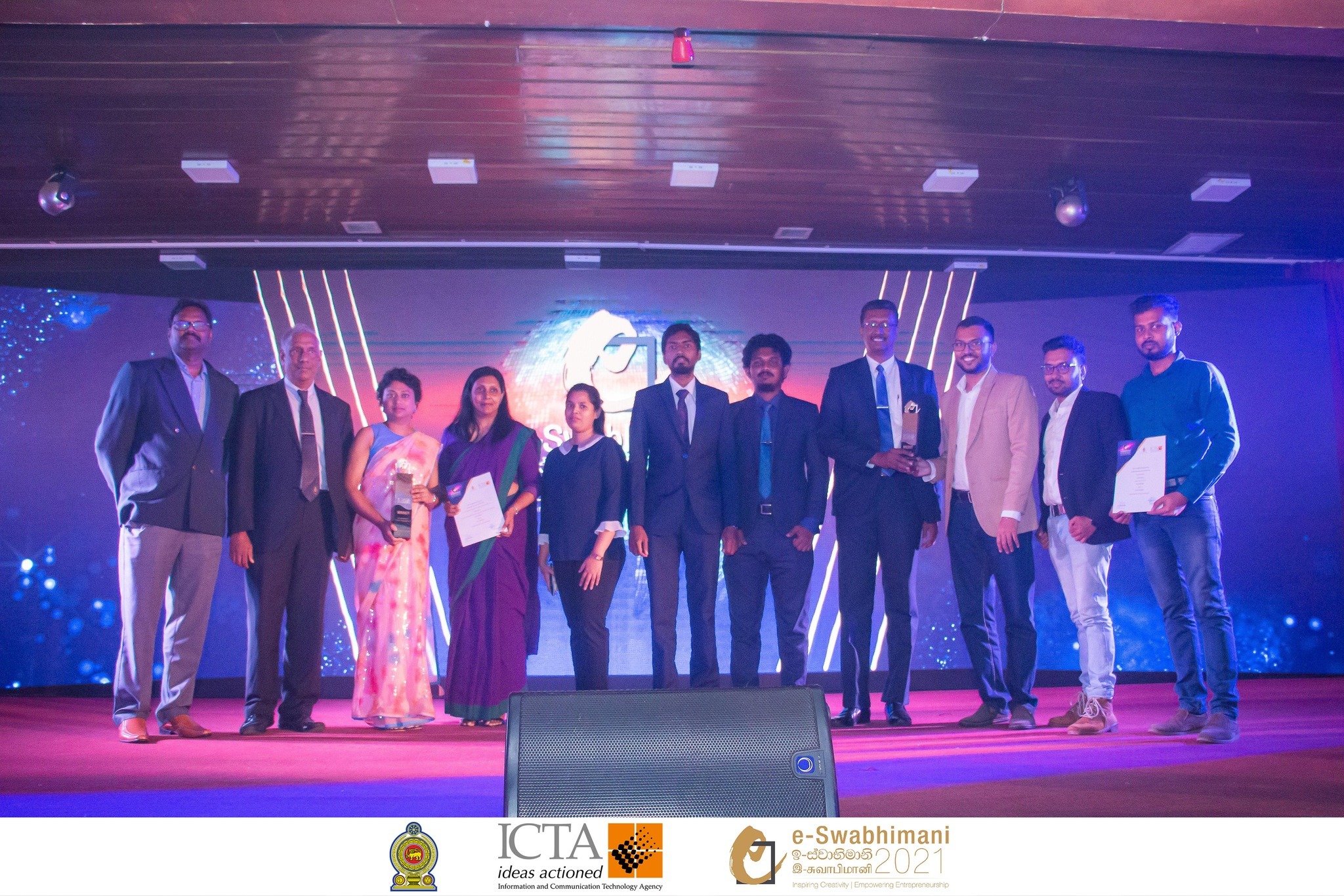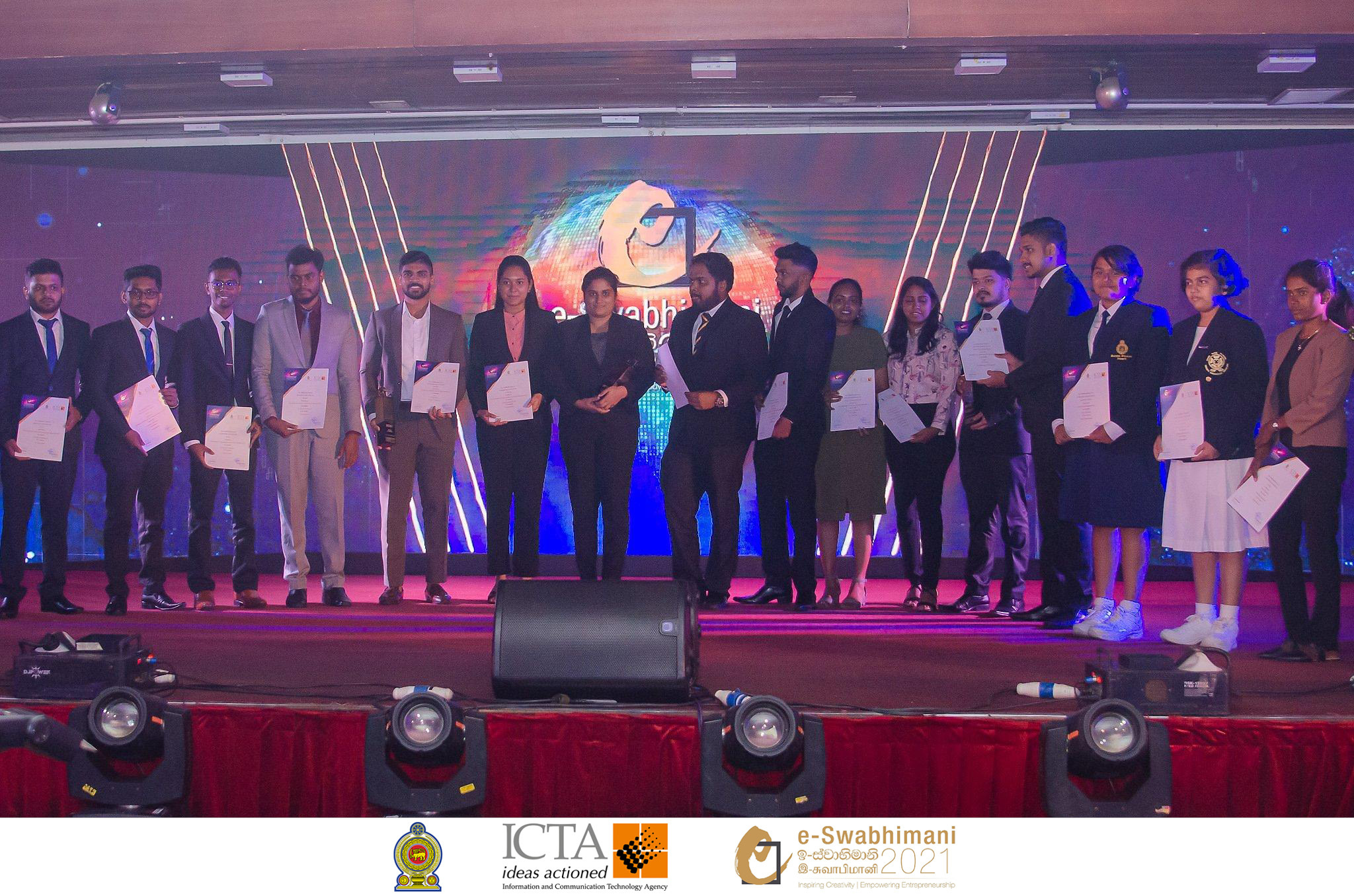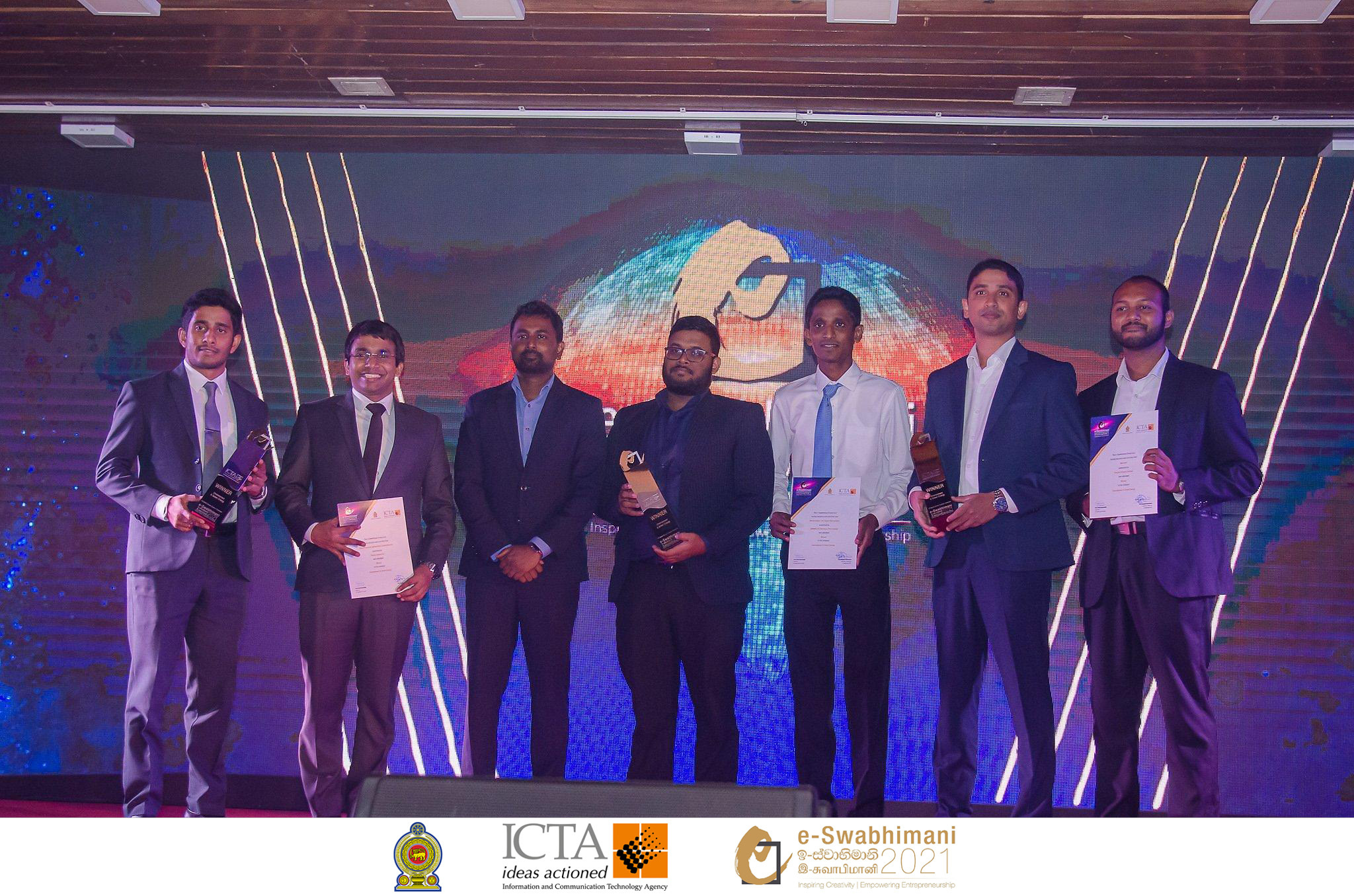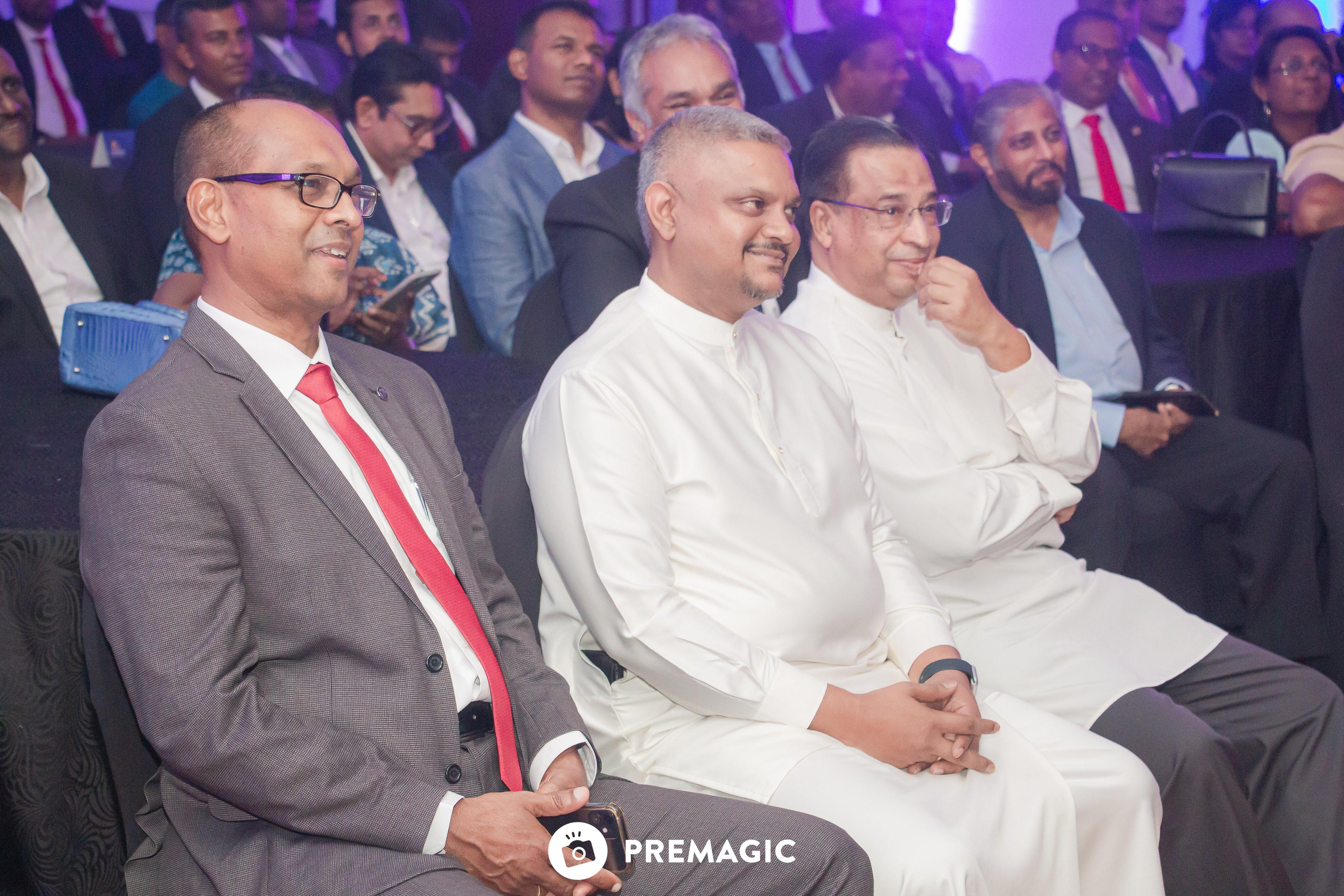 Related Links
https://icta.lk/projects/technology-industry-development/e-swabhimani