The '10,000 Ideas' project, initiated by ICTA in September 2021, is an ambitious endeavor with the aim of generating 10,000 tech startup concepts by 2024. The project is currently ongoing and has set forth a comprehensive roadmap to achieve its objectives.
The background for starting this project stems from a visionary perspective that recognizes the pivotal role of technology and entrepreneurship in addressing global challenges and promoting economic growth. '10,000 Ideas' serves as an innovative platform where individuals can conceive and present novel startup ideas, engage in activities such as pitching, business modeling, prototyping, market validation, and receive guidance from mentors and industry experts.
The project has several key objectives, including increasing the number of entrepreneurship programs across the island, setting standards for community-based entrepreneurship programs, instilling the mindset of globally scalable startups, and building a network of enablers and mentors. The expected outcomes of the project are significant, including the creation of a connected startup ecosystem in Sri Lanka, increased tech startup activities, global recognition for innovative startups, job creation, youth empowerment, and a surge in entrepreneurship aspirations across the country.
The project's scope is delineated through a clear roadmap spanning four years. In 2021, it successfully initiated the campaign, onboarded collaborative partners, and recognized mentors. In 2022, it expanded its reach with more partners, programs, and the launch of a Knowledge Hub. By 2023, the project aims to nurture 5,000 ideas and implement entrepreneurship curricula in schools. In 2024, it envisions the globalization of the initiative with 10,000 ideas and an expanded mentor network.
The project involves several stakeholders and partners, including Generation Alpha, Founder Institute, IEEE Sri Lankan Chapter, Square Hub, the Postgraduate Institute of Management, University of Jayawardenapura, and the Wadhwani Foundation as the International Incubator.
The target audience for '10,000 Ideas' includes early-stage budding entrepreneurs, individuals with innovative ideas, school and university students, as well as youth and freelancers.
Key milestones achieved so far include the onboarding of 5 collaborative implementation partners, 5 volunteer ambassadors, and 4 industry partners. Numerous programs have been conducted, ranging from startup hackathons to entrepreneurship events.
With over 250 validated ideas generated through partner programs, '10,000 Ideas' has already made a substantial impact by connecting ideas to pre-accelerator and incubator programs and ecosystem partner initiatives.
In addition, the project has connected over 50 ideas to the pre-accelerator/incubator program of the Wadhwani Foundation for Activation and Ignite Program, and five startups have been engaged with the STEP pre-incubation program. Moreover, more than 15 ideas have been linked to various ecosystem partner programs, further strengthening the startup ecosystem.
Looking ahead, the project aims to multiply entrepreneurship programs, develop an entrepreneurship platform, funnel innovative ideas into local and global ecosystem programs, and enhance collaboration with industry associations, chambers, government agencies, and other stakeholders. '10,000 Ideas' is poised to continue driving innovation and entrepreneurship in Sri Lanka, paving the way for a brighter economic future.
https://icta.lk/projects/startup-ecosystem-development/10-000-ideas
Analytics
5 collaborative implementation partners onboarded.
5 volunteer ambassadors onboarded.
4 industry partners onboarded.
250+ validated ideas generated.
50+ ideas to the pre-accelerator/incubator program.
5 startups engaged with the STEP pre-incubation program.
15+ ideas have been linked to various ecosystem partner programs.
Project Images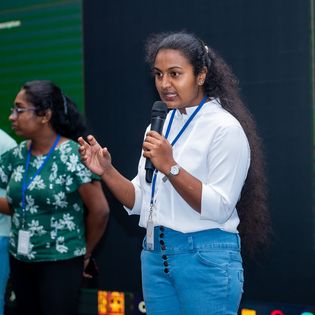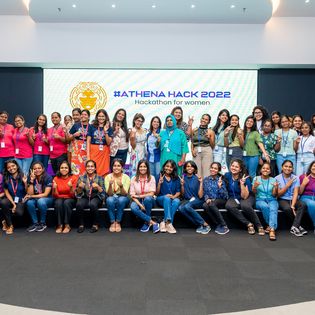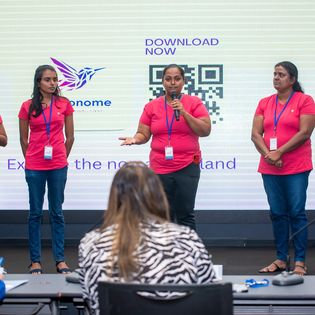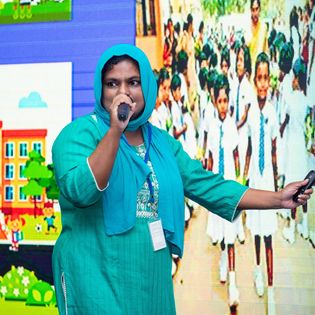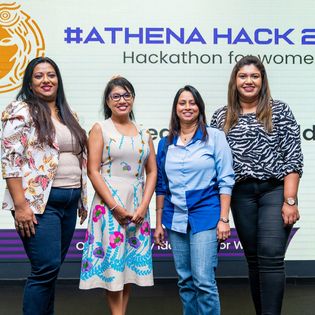 Related Links
Launch of 10,000 Ideas - Article
https://icta.lk/projects/startup-ecosystem-development/10-000-ideas